Save The Soup
4198
signers.
Add your name now!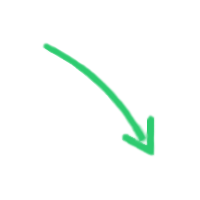 4198

signers.

Almost there!

Add your voice!
Maxine K.
signed just now
Adam B.
signed just now
The Soup is a TV show which has been broadcast on the E! network for 11 years. It was nominated for an Emmy last year, has been performing well in ratings (despite various time slot changes made by E!), is successful and hugely popular. In November 2015, it was suddenly announced that the show would end on December 18 (the same night as the new Star Wars movie opens coincidentally which seems poor scheduling). There will also be no year end shows as per previous years. In addition to the show disappearing, is the loss of the related online content which also provides many laughs between shows and whose popularity can also be easily seen.
Fans are perplexed at this decision. Public comments from the staff of The Soup seem to indicate that they are sad the show was cancelled and wanted it to carry on. E! gave no real reason for the show ending in it's reported statement so fans are left wondering… just why was such a unique and popular show cancelled?
NBCUniversal is E!'s parent company and this move seems to go against their value of "We champion an inclusive culture and strive to attract and develop a diverse, talented workforce to create and deliver a spectrum of content reflecting the current and changing face of the world." Cancelling the show not only limits the diversity of programming on E! and turns away legions of fans, it also means lost revenue to the network as ratings will decline overall. Fans have vowed to boycott E! over this decision. So far, E! are ignoring fans who are campaigning on Twitter which shows a certain arrogance and implies they don't care if we watch or not.

It's a measure of The Soup's humour, courageous writing and direction (often poking fun at its own network), down to earth nature and popularity that fans are so upset it is ending. Comments about not being able to imagine life without it are common because it hits home with so many in a world where stupid people rule, and usually have a TV show to showcase it! The Soup is a weekly dose of fun where you see people who agree with you and make you feel normal in this reality TV driven, sensational and often ridiculous culture. Don't get me wrong, much enjoyment of the show was highlighting the shows i would otherwise never see, or the characters and subjects covered on various shows. For many people, it was the highlight of their TV week.
My aim is simple, I want to Save The Soup and I'm acting on behalf of all fans around the world. I have three lines of action:
1. I am asking the relevant Executives at E! (who aside from Jeff Olde, Executive Vice President of Programming and Development, seem to be pretty nameless) to publicly respond to:
Explain to fans why the decision was taken to cancel The Soup when it is in its prime.
Reconsider the decision to cancel The Soup given the viewer's outcries
Reinstate The Soup.
2. If E!/NBC Universal are not helpful I ask that this petition and E!'s decision are reviewed by it's parent company, NBCUniversal Cable and then in turn by NBCUniversal if needed.
3. If neither E! or NBCUniversal will help, I would like all other networks - especially Amazon, Comedy Central, Hulu, Netflix and Yahoo - to consider giving The Soup a new platform so it can continue. This was many fans' first instinct and would have wide support. The show comes with a dedicated worldwide audience who will follow it to maintain its proven track record.
I hope all fans will sign here to show their agreement and make our voices heard.
Please save The Soup. Save Our Soup.
(Fans looking for fellow minded people should check out #savethesoup and @letssavethesoup on Twitter. More online locations coming soon!)