Save The McGibbon Hotel
623
people have signed this petition.
Add your name now!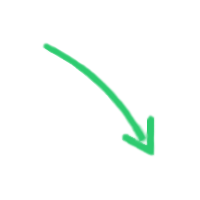 623

people

have signed.

Add your voice!
Maxine K.
signed just now
Adam B.
signed just now
OUR CAUSE:
Let's be clear. We're not opposed to development or change, but believe in sensitive heritage areas, like Historic Downtown Georgetown, Halton Hills Council MUST ensure that projects are designed to preserve the appearance AND scale of existing heritage buildings. Many buildings in Georgetown's downtown core, like the Shepherd's Crook, Old Bank and Uncorked manage to operate successfully without compromising the historical character of Main Street.

Silvercreek's original proposal, which included the restoration and adaptive reuse of the McGibbon Hotel, included a small condo building at the rear, led citizens to believe that the developer intended to respect our heritage. This proposal has now morphed into the total destruction of the LANDMARK, McGibbbon Hotel and an 11 storey glass tower.

IT'S NOT TOO LATE TO STOP THIS MONSTROSITY!

FIRST STEP (March 1st in the Civic Centre at 6:30):
Silvercreek must have the approval of Halton Hills Council to rezone all of the following properties: 69-79 Main Street South and 94-98 Mill Street. Without the re-zoning this project will be stopped in its tracks!

NEXT STEP (date TBA): Under the Ontario Heritage Act. Halton Hills Council is required by law to seek the advice of Councillor Ted Brown's Heritage Committee and volunteer members, like Community Heritage Ontario's, Roscoe Petkovic and Esquesing Historical Society's, Mark Rowe and Ray Denny, can save the McGibbon by opposing its removal from the Halton Hills Heritage Register.

FINAL STEP (date TBA): The hotel cannot be legally demolished until Halton Hill's Council approves it's removal from the Heritage Register.

We MUST stand together EVERY STEP OF THE WAY if we want to prevent our beautiful town from becoming a SOULESS CITY!

A DEVELOPER'S "BAIT AND SWITCH"
This is common practice with developer owned historical structures because they are only interested in the land and it ALWAYS includes the sudden "discovery" of "structural problems".


First the BAIT: "Under the proposal, the historic hotel structure would remain" (IFP May 16th 2014)
Then the SWTICH: "the buildings do have to come down" (via email February 12th, 2016)

DO NOT FALL FOR THIS!

MAKE NO MISTAKE! HALTON HILLS COUNCIL HAS THE POWER TO STOP THIS! Even Milton and Brampton, which are surrounded by a soulless sea of cookie-cutter development have protected the look and small town feel of their historic downtowns, without high rises perched atop their heritage buildings.

STOPPING SILVERCREEK FROM COMPLETELY DESTROYING THE MCGIBBON WILL PRESERVE NOT ONLY OUR HERITAGE BUT OUR SMALL TOWN WAY OF LIFE!

Long time and new residents love our small town because of all it's charm, where people say "Hello" in passing, neighbours help neighbours, it's a safe place to raise our families or retire to. People move here because of our small town way of life and growth is inevitable and welcomed with open arms, but it's time we had a say in how and where that growth takes place so we can continue to be the amazing, enchanting, historically enriched, beautiful community that we are.

PLEASE SIGN TO SUPPORT:

Please sign the petition to let the Heritage Committee volunteers and Halton Hills Council know that we, the people of Georgetown, do NOT want an eleven storey glass MONSTROSITY atop of and overshadowing our beautiful, enchanting downtown.


Thank you for your support and stay tuned for more movements to save the McGibbon Hotel!