Tell Winnipeg City Council to STOP the Widening and Grade Separation(Marion/Archibald), and save Happyland Park!
198
people have signed this petition.
Add your name now!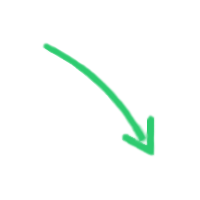 198

people

have signed.

Add your voice!
Maxine K.
signed just now
Adam B.
signed just now
We urge Winnipeg City Council to stop the Marion Widening and Grade Separation in its current state of design, part of Plan Winnipeg since 2001, and identified as a short term priority in the Winnipeg Transportation Master Plan.
The current plan has too many flaws and too much information was not disclosed to the residents by Public Works or MMM Consulting Group; information such as how the Public Market Brownfield development will tie into this design. Also failed to be disclosed was the basic consideration that was given in the design to ensure enough room for the future Southeast Bus Rapid Transit Corridor.
The community does not feel that the guidelines for IAP2 (http://c.ymcdn.com/sites/www.iap2.org/resource/res...) were met, and that attempts to satisfy this requirement were minimal at best. "Affected Residents" should have included people affected by; loss or limited access to an area, loss of amenities, loss of jobs and loss of rental space residential and business.
This project has more then doubled in size and in original cost projections. The project in its current state risks damage to Happyland Park, loss of homes for residents and hundreds of lost jobs in local businesses!
We request this project be stopped!
Requested by ;

Seine River Bonivital Residents Association
on behalf of our community
Happyland Park was first opened on June 2, 1933 and was known as "Kiwanis Happyland Park" http://www.mhs.mb.ca/docs/sites/kiwanishappyland.s...

************************************************************************
Nous encourageons fortement le conseil municipal de Winnipeg d'arrêter l'élargissement de la rue Marion et l'aménagement d'un carrefour à niveaux différents, inscrit dans le Plan Winnipeg depuis 2001 et identifié comme une priorité à court terme dans le Plan directeur des transports de Winnipeg.
Le plan actuel a de nombreux défauts et trop d'information n'a pas été divulgué aux résidents par Travaux publics ou MMM Group Consulting. Ils ont manqué d'informer les résident que le développement du public Brownfield sera lié à cette conception et en outre, il ont omis le fait qu'on a assuré assez de place dans l'étude de base pour le futur Corridor Sud-Est du Bus Rapid Transit.
La communauté ne croit pas que les lignes directrices du IAP2 (http://c.ymcdn.com/sites/www.iap2.org/resource/res...) ont été satisfaites et que les efforts de répondre à ces exigences étaient minimes, au mieux. "Résidents affectés" devraient comprendre des gens affectés par les suivants; une perte de ou un accès limité à une zone, la perte d'agréments, la perte d'emplois et la perte de la location d'espace résidentiel et d'affaires.
Ce projet a plus que doublé de taille ainsi qu'en coût projeté initialement. Le projet actuel risque d'endommager Happyland Park, de perdre des maisons de résidents et causer la perte des centaines d'emplois dans les entreprises locales!
Nous demandons que ce projet soit arrêté!
Demandé par ;
Seine Bonivital Residents Association
au nom de notre communauté