NCAA Division III Student-Athletes opposed to cutting schedules
2005
signers.
Add your name now!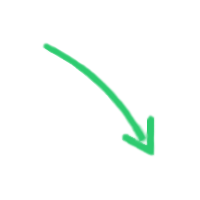 2005

signers.

Almost there!

Add your voice!
Maxine K.
signed just now
Adam B.
signed just now
#LetUsCompete




NCAA Division III legislation No. 2-7 (1-2) proposes to decrease the number of allowable contests and competition dates in virtually all NCAA Division III sports by 10 percent.




As NCAA Division III student-athletes we emphatically oppose this legislation and ask our college and university Presidents, Chancellors and Athletics Directors to stand with their students and vote "No" on Proposal No. 2-7 at the NCAA Convention in Washington D.C. on January 17, 2015.




We oppose the cutting of our athletics schedules for the following reasons:

- NCAA Division III already features the shortest competition seasons of all NCAA divisions.

- Cutting our playing seasons deprives individual student-athletes of opportunities to compete. Restricting participation is expressly contrary to the NCAA Division III Philosophy.

- Colleges and Universities already have and exercise the option to play fewer contests if that what meets their institutional philosophy and budget. It is not reasonable or fair to restrict all schools. Colleges that wish to play less can, but their desire to do so should not impact the schools who do not wish to limit their competition further.

- A 10 percent cut across all sports is illogical since every sport has their own physical demands, travel schedules and cultures which may be conducive to more or less contests. Each sport committee should be able to set their own limits on participation as necessary for the benefit of their own sport.

- The Proposal's rationale indicates the coaches place pressure on institutional administrations to increase competitiveness and "keep up with Joneses." We respectfully submit that Presidents and Chancellors should be able to withstand being pressured by an employee to make any decision which he or she feels is not in the best financial or educational interests of their institution. It is not necessary to legislate in order to try and relieve Presidents and Chancellors from being pressured by their employees. Further it is futile since that pressure will always exist as part of the job.

- The 10 percent cut is not being applied equitably across all sports. Football and cross country face no cuts, while the proposed cut for basketball is only 4 percent. If those sports can be treated independently, it stands to reason that all sports can be treated independently.

- As NCAA Division III student-athletes we accept the responsibility to find balance between academics, athletics, employment and a social life. Studies will show that we successfully perform this balancing act at a rate that far exceeds our non-athlete classmates. There is no reason to protect us with cuts in scheduling, because we are already thriving and living the ideals of the NCAA Division III Philosophy.