Petition to make Saki wear a tie every single day
22
people have signed this petition.
Add your name now!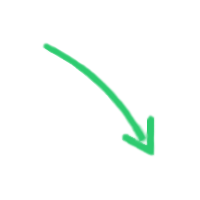 22

people

have signed.

Add your voice!
Maxine K.
signed just now
Adam B.
signed just now
Because the world needs more Saki wearing a tie.
Because hot damn.

Just because.
Because now she even has a tie to show her Slytherin pride.
Because it will make the world a better place.
How, you ask?
Do you really have to ask? I mean, just look at her. Now look at her with a tie. That look of confidence because she knows she looks absurdly hot with a tie will brighten your day and inspire you to be a better person. And better people do better things, are nicer to other people, which in turn propagates the wave of personal growth that Saki inspired while walking around with her ties. It will be a gradual process, but eventually the spirit of her ties will reach millions. Her ties will become a symbol of greatness, confidence. Monuments will be built to honor Saki and her ties. The world's spiritual leaders will have no chance but to recognize her ties as the one and true deity. All religions will unite under one big tie and humanity will rejoice as we get rid of religious conflicts and societal pressures.
But that will take a while, in the meantime there are other problems that she could solve while wearing a tie.
Out with a group of friends and you're barred from entering the club? Just bring Saki with a tie with you, and no one will dare refusing such a person into any establishment.
Need to look on point for your job interview? Bring Saki with you. Her awesome looks and spirit will create an aura of competence and professionalism that will make sure that you get that job.
Walked into a chainsaw and ripped part of your leg? No hospitals nearby? No problem, Saki will arrive and stop the bleeding with her tie. She just saved your life. You're welcome.
Global warming? Just start harvesting the sheer hotness that she emanates from her tie-inclusive style and - BAM, new renewable energy source! No more coal, oil or any of that fossil fuel nonsense. Cleaner than coal, safer than nuclear and cheaper than solar, Saki with a tie will solve all our energetic problems and erase excessive carbon dioxide emissions into the atmosphere.

North Korea threathens to launch a missile? Send Saki over there to tie-slap the shit out of the Dear Leader. Her tie and the overall look and badassery that she carries around will be enough to overthrow the government and make the people accept the new, true Dear Leader, the one and only Queen with a tie. Picture her emerging after the confront with a glorious tie. There is no way anyone could deny Queen Saki with a Tie as their rightful leader.
Actually, speaking of overthrowing idiots, imagine her tie-slapping Trump as well. Just picture it in your mind. That nasty orange being hit with one of Saki's ties as she proclaims "JÁ PARAVAS COM ESSA MERDA. SÓ NÃO!". Picture it, then look me in the eye and try to tell me that wouldn't make the world a better place. That's right, you can't.
Just do it.
Ties.
Think about it.