We need a new Parks Consultant
595
people have signed this petition.
Add your name now!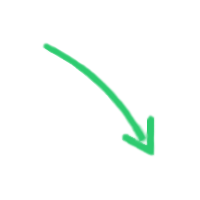 595

people

have signed.

Add your voice!
Maxine K.
signed just now
Adam B.
signed just now
Imagine moving into a neighborhood that markets itself on being a family-friendly or family-first community and often plugs and promotes all of the opportunities available to children and youth in the area. Now imagine signing your child up to play a recreational sport in your beloved suburban neighborhood.
As a resident of the neighborhood you might assume that all recreational youth programs would have equal access to the facilities; especially since the residents of the area are taxed a hefty fee to maintain the parks and recreational spaces in the community.
Most people wouldn't be too surprised to learn that a portion of the registration fees paid to whichever sports organization you chose for your child, goes to ensuring the organization can have "uninterrupted" access to a park facility needed for practices and/or games.
But imagine if you found out that one organization had less access to facilities than the others; more red tape and barriers levied upon them once they are allowed to rent facilities; and limited access to all the amenities of the park facilities than other groups.
A reasonable person would wonder why? What happened? or even how is this possible?
Why? - Because a portion of the taxes and fees paid by all Sienna residents that are collected by the SPLID are outsourced out to a consultant who is tasked with managing the parks.
What happened? - This consultant is a sienna resident and it is rumored that 12-15 years ago she had a not so great encounter with the organization and has decided to hold a grudge.
How is this possible? - It's possible because no one knows about it, it's happening behind closed doors. The consultant reports back to the parks committee of the SPLID on the status of the parks with updates and concerns. If the consultant doesn't inform the SPLID parks committee that they are operating differently towards certain organizations renting the parks/fields neither the SPLID parks committee not the SPLID board are aware of what's going on.
So really, what's going on? What are the specifics? Let me offer you a few of the experiences/encounters our recreational youth football and cheer program have while engaging the park's consultant:
Our organization was charged the full FBISD rate of $50/hr to rent a SPLID managed field in 2019 that another organization was charged an unpublished rate of $10/hr for the same FBISD field managed by SPLID in 2020. No FBISD did not change their rates.
Our organization was notified that the on-site storage/concession unit is not available for to be used by us at any time. Many other recreational youth programs are given full access to storage buildings on-site during their season and in their off season (i.e. softball); or access to additional amenities on-site (i.e. announcer booth).
Although we are current with all rental fees and financial obligations, we were 'evicted' from the storage/concessions booth without being given an opportunity to remove our things (concessions donations, sideline equipment, etc.). She sent a staff member over to change the locks the day before game day.

The equipment Director arrived to drop off tables for game-day setup just as the locks were being changed and was able to pull many of our items out.
There is more, a lot more. But the lock change was the crack in the ice.
The neighborhood Parks Manager took the position of not caring about who would be impacted by we decision to enforce a rule that is not written anywhere. She didn't care that coolers were in there that would be necessary to hydrate children during the game the next day. Nor did she care that the snacks and drinks being stored inside had been donated by parents of the children who were scheduled to play the next day, other residents of our beloved neighborhood. Had she bothered to communicate and ask, she would have been told that those items were scheduled to be moved out to our "tent" concessions after being told that we were not welcomed in the building. And finally, she didn't care that the machine to operate the scoreboard would be left locked inside and unavailable for the next days' games.
The consultant being paid with a portion of each resident's fees, made the conscious decision to intentionally put a handful of children in this neighborhood at a disadvantage.
We need a Parks Manager that can operate without biases. One who can set a standard of expectations and engagement and enforce them equitably. One who is willing to see the humanness in people and create rules and standards that allow for all residents to be able to access the facilities without harassment.
Please join me in this petition to the SPLID Board asking that they seek a new consultant to manage the parks in Sienna.