One Last Ditch Effort to Benefit from Our Air Rights
167
people have signed this petition.
Add your name now!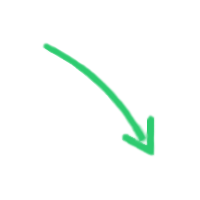 167

people

have signed.

Add your voice!
Maxine K.
signed just now
Adam B.
signed just now
Dear Fellow Shareholders:
In 2018, Seward Park held a referendum to decide if we sell 180,000 square feet of air rights for about $54 million. A large majority of shareholders -- 57% -- voted in favor of the sale. The referendum failed because we needed 67% to win.
Now, instead of $54 million (pre-tax) and several thousands of dollars in each of our pockets, we have a $40 million mortgage, higher maintenance (the latest, a 5% hike that took effect January 1), lower apartment values and an expectation of future assessments.
Many of those who voted against the sale assumed - very wrongly as it turns out - that construction at the site would never proceed. Turns out that voting NO was shortsighted and costly. Our co-op would have been in a far better financial position, and our monthly maintenance would've been lower.
Following the failed 2018 referendum, Optimum, the developer, moved on without the air rights. The building now under construction will still be taller than ours. And while there is no construction on the corner lot at the moment, there are no future guarantees.
Not only did we lose tens of millions of dollars, but also the ability to control quality-of-life issues crucial to our co-op. Residents are upset that construction starts at 7AM, but many of us would recall that the air rights deal stipulated that construction would start at 8AM (that hour is a BIG difference), and that no work would be done on weekends, evenings or holidays.
Moreover, Optimum also agreed to build a park on the corner lot, in exchange for building on the larger footprint on the lot east of the old nursing home.
Those who opposed the sale ignored the heavier financial burden on those with fixed income. And many residents are now suffering financial stress and work loss due to the Covid crisis. Indeed, Covid demonstrates that we don't know what surprises the future holds, and we could've used the financial security the air rights sale would have bought us, especially in the face rising infrastructure repairs and declining flip taxes. Bottom line, had the co-op sold the air rights, we all would have been better off.
Yet maybe we can still salvage something:
There still might be a window of opportunity – a narrow window – to approach Optimum once more. They're renovating the nursing home right now, and are digging at the main site, but haven't yet started putting up the actual building. Perhaps they might still be interested in acquiring our air rights. Two of the major issues that concerned many NO voters at the time – a large building on the corner, and the use of our park – no longer exist. The air rights we sell Optimum would only be applied to the site they've already started building on.
Let's hope that if we deliver a petition with a thousand signatures, or more, and tell them that we insist on having this referendum upon short notice, we can work together with them on fair pricing for the air rights. They probably doubt our ability to move quickly, but let's show them that we can, and we will.
Our commitment now has to be shown first with the signatures on this petition, and then with our high-speed effort to have a quick referendum, with the board, management, and lawyers keeping up the pace that we will set. This would be followed up with an email writing campaign to Optimum.
If we appeal to Optimum and hopefully make them an offer they can't refuse - at the right price and speed, it should appeal to them to move forward with us. It would be a winning resolution for both sides. We will wind up financial winners, having the ability to reduce the $40 million mortgage that we are now burdened with and being able to convert our air rights into money that we need. Optimum would gain much more space to sell.
Again, this may to not an easy decision for Optimum to make at this juncture, be but they will have a substantial upside. It's well worth our effort to persuade Optimum to help our community while creating a better development.
So please add your name and apartment number to this petition – this is our last-ditch chance to secure the financial future of our co-op.

Nothing ventured, nothing gained.
The Last-Ditch Effort Air Rights Sale Committee
(in Alphabetical order)
Marc Albaum
Terry MacAvery
Laryssa Shainberg
Dana and Uzi Silber
Malki and Mayer Sinensky
Adam Varsano
Paul Weissman