Remove Mandatory Mask Mandates In Australia!
1607
signers.
Add your name now!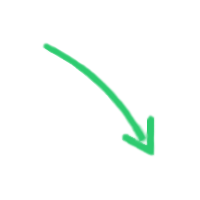 1607

signers.

Almost there!

Add your voice!
Maxine K.
signed just now
Adam B.
signed just now
Hello all, my name is Luca and I am a student in South Australia.
I started a petition on Change.org last night regarding the removal of mask mandates for school children. I received over 80 signatures in just the first hour, but soon after, my petition was taken down by Change.org stating that l "failed to meet community standards".
I was shut down - censored and my petition CANCELLED!!
I will not be silenced. Masks will not muzzle me. I am now putting this petition directly to the Federal Government to stop these State based draconian measures and allow children to learn in peace without the politics of fear flooding our classrooms.
On July 27th, the SA Government declared that from midnight that night all students aged 12 and over will be required to adhere to mandatory mask wearing if they wished to return to the classroom.
This declaration, the first of its kind in the history of our State, affected over a quarter of a million children in South Australia and similar rules are in place around the country.
This petition is to inform the Federal Government that we do not support this mask mandate and demand it's immediate removal.
Down below I am listing some of the many reasons that school children should not be forced to wear a mask. These reasons include:
Masks are Ineffective: According to Ncbi.nlm.nih.gov, an average surgical mask is most commonly penetrated by particles from the size of 0.2 - 0.5 micrometer particles. According to weforum.org, Covid-19's particle size is between .1 and .5 micrometers. The masks are thus largely ineffective in protecting you against Covid.
Susceptibility: Out of the 2.7 Million Covid-19 deaths (acclaimed) only 0.3% of those (or 8,700) were children. Most of those children already had existing health issues. This creates uncertainty as to whether thi very low death rate amongst children was actually due to Covid, or whether the children died simpl with Covid. Children are not only shown to not be affected heavily by the virus but are also shown to not spread it as much as adults do.
Excessive CO2 Levels: As most of us know, masks are made to keep outside air from entering your lungs and also to stop you exhaling what's in our lungs into the air. We now know that the masks don't work well against Covid. This means that the only thing we are doing is breathing back in our own Carbon Dioxide. The absolute max amount of Carbon Dioxide we should breathe in is 4000 parts per million (PPM). When we inhale we get about 400 PPM of Carbon Dioxide and when we exhale we get rid of all of that. Masks restrict the germs that hide in our lungs from being exhaled and instead they get caught inside the mask. This just means that we are inhaling more and more Carbon Dioxide. A lack of fresh air is not ideal for brain function and hinders our learning capabilities.
Part of being a child is learning how to be empathetic. Much of empathy comes from reading facial cues. How can children know when one of their classmates is feeling down when their face is covered by a mask? Putting masks on children and saying "If you don't wear these, everyone you love could die;" is designed to instill fear into them. Stop the abuse of children and shut down mask mandates immediately!