RETURN OUR COMCAST MONEY!!!!!!!
14
people have signed this petition.
Add your name now!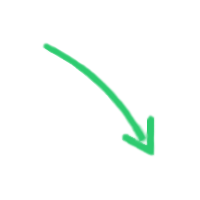 14

people

have signed.

Add your voice!
Maxine K.
signed just now
Adam B.
signed just now
Do you agree the monthly assessment should be reduced by the amount of the COMCAST in the budget for the remainder of the fiscal year, approximately by that $50 a month, or by some other method returned to homeowners? SIGN THE PETITION.
This petition is for the sole purpose of requesting a special meeting to discuss, vote on, and demand the Board of Directors reduce monthly fees, once the COMCAST contract expires on January 4, 2021, by the amount homeowners have paid per month in FY 2021 for COMCAST service.
THINK ABOUT THIS:
No more cable contract; now each homeowner will be responsible for paying for his or her TV reception, while STILL paying almost $50 a month to the Association for COMCAST NO LONGER RECEIVING!
It appears the Board is keeping the monthly assessment the same; this is unacceptable. For the remainder of this fiscal year, demand reduction in the monthly assessment. Otherwise, once you subscribe to COMCAST on your own, you will be paying for it TWICE. Or if you subscribe to other services, you will be paying for those PLUS for COMCAST you are not receiving!
Over a year's time, this is like an almost $600 special assessment! Unless we vote to approve a special assessment, the Board of Directors cannot impose a special assessment in a fiscal year in an amount over $200. We did not vote for the Board of Directors to keep collecting COMCAST money WHEN THERE IS NO COMCAST SERVICE! This is a shady way of imposing an extra assessment over $200, as an assessment over $200 is a clear violation of our rights.
Monthly Association fees staying the same without COMCAST can have a negative effect. Compare us to other condominium communities: high monthly Associations fees without COMCAST makes us less competitive. Less competitive = lower number of potential buyers = lower sales prices, lower return on your investment. Lower the monthly Association fees, since COMCAST is not included in those fees, and we remain competitive.
Remember, we had a $315,000 loan taken out shortly before the Board requested a special assessment. Multiple requests for details on how that money has been spent have been ignored. So what exactly is going to happen with the $100,000 annually that previously went to COMCAST?
On July 31, the Board stated no decision was made on the COMCAST non-renewal. Yet the budget, established in June, allocates $68,000 for COMCAST vice the $110,000 for a full year. With that reduction in COMCAST fees budgeted, why didn't the monthly fees decrease?
Also, the budget provided DOES NOT INCLUDE THE BREAKDOWN PER UNIT as it always has. So, how is the BOH going to play not reducing the monthly fees, without COMCAST? BY STATING IT NEVER BUDGETED FOR IT TO BEGIN WITH, WITH ZERO EXPLANATION TO YOU, who will be still be paying the same monthly Association fees, yet without receiving COMCAST. No wonder there was no annual meeting this year, although mandated by the covenants to be conducted in the month of MAY. Even with the pandemic, a virtual meeting could have been conducted.
How shady can you get?