To Her Majesty Queen Elizabeth II: A plea to veto any act to repeal the European Communities Act 1972
24
people have signed this petition.
Add your name now!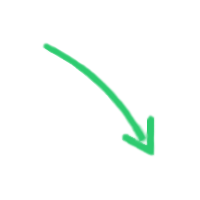 24

people

have signed.

Add your voice!
Maxine K.
signed just now
Adam B.
signed just now
The United Europe Forum addresses the below petition to Her Majesty Queen Elizabeth II of the United Kingdom.
Yesterday (23 June 2016) the Leave campaign narrowly won the referendum on the UK's membership in the European Union. This came at the end of a bitter and divisive campaign in which pro-Brexit forces consistently and (arguably) deliberately mislead the voting public with statements which often stretched the facts or were in complete contradiction of them. Furthermore, leaving the European Union is a decision the consequences of which can be described, without hyperbole, as monumental. This was immediately evidenced this morning by the crash of the Pound, which reflects investor uncertainty in the UK's economic future. Leaving the European Union will certainly have a severe impact on the UK in economic, political, social and cultural terms. In fact, it is also highly likely that it will lead to the dissolution of the UK, due to a renewed impetus for Scottish Independence and a potential move for Irish reunification.
Given this context, it is stretching credulity to label imposing such consequences on 48% of the UK public as democratic. This is not, in general, something which could properly be imposed on a country with such a narrow majority. It is regrettable that the threshold was not set at around 75%, which would have been more appropriate. That opportunity missed, we appeal to Your Majesty to exercise your constitutional right to refuse Royal Assent to Acts of Parliament and to apply this veto to any legislation laid before Your Majesty which aims to repeal the European Communities Act 1972, which enshrines European Union law into the UK legal system and facilitates UK membership of the European Union. We acknowledge that there is a constitutional convention which mitigates against such an action. However, in the view of the undersigned, the current situation is so unprecedented and the potential damage to the realm so grave, that in our view there is a strong argument that the monarch has both the right and the duty to intervene on behalf of Her subjects in this matter and at the very least, force a repeat referendum with a more appropriate threshold which reflects the seriousness of this decision.