Reject EW ARC Guideline Changes
16
people have signed this petition.
Add your name now!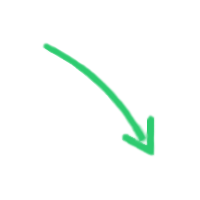 16

people

have signed.

Add your voice!
Maxine K.
signed just now
Adam B.
signed just now
The undersigned members representing ______% or more of the membership of the association hereby petition the board of directors to fulfill their fiduciary and statutory responsibility to the Eagles Watch Community by rejecting the proposed changes to the community guidelines listed below. Attached are the applicable sections of the NC General Statutes that govern the behavior of Board Members. The North Carolina Planned Community Act states that Officers and members of the executive board shall discharge their duties in good faith and refers to The Standards for the Officers of a Nonprofit Corporation to further describe those duties. We have attached copies of the applicable statutes for your review.

We, the undersigned, are concerned citizens who urge our board members to act in a manner that protects the best interest of our community and does not pose a conflict of interest as required by the General Statues of NC. We feel that the changes below do not in any way enhance our community and, in fact, hurt the value of our property. We also feel that the actions of certain board members constitute a conflict of interest in that these changes would benefit those members financially.
The Eagle's Watch HOA Board of Directors is meeting on Wednesday morning, 8/26/15, at 10am, in the meeting room on the bottom level of the Clubhouse. (Please attend if you're able, but know that you must be a silent observer unless the meeting is opened up to the audience) On the agenda is the discussion and vote on three proposed changes to the Architectural Covenants proposed by the present developer, Sydes Construction. In addition to those three proposed changes, there are two more issues brought to light that we would like you to consider. I will outline these five issues here. Please refer to the attachments to the email that contained this link for complete supporting documentation.

Sydes would like to have "rock covers" added to the list of approved well covers. This, in itself, is not necessarily an issue. But other builders have been held to higher standards and this change clearly benefits the developer.
In asking for the item above, Sydes states that the Board "dropped the mandating of where wells are installed." No one has been able to find minutes to any board meeting with any record of this change being made. Pender County does not require a permit to install irrigation wells. Eagle's Watch developers had a policy in place where an outside company came in to site the well and another company updated our Master Plan. This was to help insure community irrigation wells would not be in a location that could compromise any adjoining lots. Should a well be too close to a septic, it has the potential to contaminate the aquifer, and could possibly render another lot unable to install their well or septic. The Department of Health recommends 50 feet from septic systems and 100 feet from foundations. The ARC has continued the policy, however, the Sydes Board members have discontinued the policy.
Sydes would like to not be required to have a minimum of 24" of visible foundation. His wording is very vague and seems to allow for portions of homes to be "slab on grade."
Sydes would like homeowners to be allowed to clear trees more than 25 feet from their house. Again, the language is very vague. Currently, the ARC guidelines do not allow clearing more than 20 feet from the home. Sydes is asking for more than 25 feet. How much more???
In requesting these changes, as Mr. Sydes is a board member on our HOA, he clearly has a conflict of interest. It is easily arguable that all of his requested changes would benefit his company financially. There are specific guidelines for handling these types of conflicts in the General Statutes of NC.
Please sign this petition to protect our neighborhood!!