WE THE PEOPLE OF THE UNITED STATES OF AMERICA PETITION THE SURPREME COURT #BUILDTHEWALL ​
97
people have signed this petition.
Add your name now!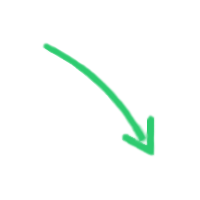 97

people

have signed.

Add your voice!
Maxine K.
signed just now
Adam B.
signed just now
Petition to The Surpreme Court of the United States Of America to close the loophole in the 14th Amendment, End Illegal Immigration & Deport All Illegal Foreign Nationals By Enforcing 'The Laws Of The Land.'
We, the undersigned, herein petition that all future immigration to the United States, from all foreign countries, be immediately suspended for such time required to deport all illegal foreigners and to naturalize all pending immigration requests. We further request that all 'refugee' programs are suspended until such time that US Citizens, the taxpayers, can afford to and agree to support such programs and that a wall be built, along our southern border, to protect our sovereignty.
The Explanation Of The Necessity This Call For Immediate Action:

The United States of America currently has a minimum of 11 million foreign nationals 'illegally' residing in our country. Therefore, of 330 million people living on US soil, 1 in 30 people are living here illegally and are breaking the laws set forth in our Constitution.
6.2 million of these illegal aliens collect some form of public assistance. Foreign nationals deplete resources that should provide benefits to Veterans, Senior Citizens, American Children and to rebuild the infrastructure of The United States.
'illegal' equals 'criminal' no matter what law is broken, In this case Immigration Laws which are currently unenforceable. Therefore, against our wishes, our government is forcing us to support and encourage these 'criminals' to exploit the resources of our country. We no longer wish to support these 'criminals' in any fashion.
The 14th Amendment was enacted after the Civil War to prevent former slaves from being deported to Africa. This was a necessity and righteous amendment, at that time, because these citizens were here for many generations and helped build this nation, they earned the right to be American.
The poem on the base of the Statue Of Liberty is not part of our Constitution, but the thoughts of a 'Poet' who used her writing to raise money to build the base.for the statue which, at that time, was a good cause. The Constitution is a living document and subject to change by the will of 'We The People Of The United States,' however, the sentiment expressed in the poem is now part of our country's history but we must now look to the future.
When there was true growth in this Country, and plenty of land to settle, hopeful immigrants were encouraged to settle here. They arrived on ships and passed through legal immigration centers. In the 1950's, with the advent of air travel, Illegal immigrants began to quietly arrive and to exploit the loophole in the 14th Amendment of the Constitution, that automatically makes you are a citizen if you are 'born on US soil.' Soon thereafter, in 1965, the laws were again amended to accept more people from countries who have complete disdain for our culture and demand to impose their way of life above ours.
These new instant citizens, known as 'Anchor Babies,' have rapidly become another 'minority' of 4 million, who claim more 'rights' than natural born citizens. Their 'rights' include the ability of their Illegal parents to stay our country indefinitely and to demand public assistance for the support of all additional Anchor 'citizen children' and themselves.
This Constitutional loophole has forced an insurmountable financial burden on the American Taxpayer and has paved the way for those millions of foreigners arriving in our country with the sole purpose of exploration of American generosity.
These are people who are not US Citizens have no Constitutional 'Rights' at all, but wish to claim our Country and Heritage, moreover, they wish to change our culture in ways that suit their specific demands.
We The People Of The United States, herein petition that the new amendment should read: 'Any child born of a US Citizen Parent, in any country, is automatically a US Citizen. A child born on US soil, of parents who are both foreign nationals, shall be deemed a Citizen of their parents country of origin and subject to immigration laws.'