time to stop peta from doing the WRONG thing.
13
people have signed this petition.
Add your name now!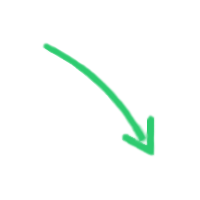 13

people

have signed.

Add your voice!
Maxine K.
signed just now
Adam B.
signed just now
we need to stop peta from doing the wrong thing "If we really believe that animals have the same right to be free from pain and suffering at our hands, then, of course, we're going to be blowing things up and smashing windows. For the record, I don't do this stuff, but I advocate it. I think it's a great way to bring about animal liberation, considering the level of suffering, the atrocities."
"I think it would be great if all of the fast-food outlets, slaughterhouses, these laboratories and the banks who fund them exploded tomorrow. I think it's perfectly appropriate for people to take bricks and toss them through windows. Hallelujah to the people who are willing to do it."
The pamphlets that PETA promotes to children are also horrific. The title "Your Mommy Kills Animals" paired with a blood soaked image of a crazed woman wielding a knife would be enough to give some kids nightmares. (They have a Daddy Kills Animals version, too, lest the gentlemen think they've been left out.)
PETA Workers Have Taken Pets from People's Homes
In the article The (Death) Cult of PETA, author Nathan Winograd describes how PETA personnel went into a trailer park, entered people's homes, and removed and killed their family pets. There is video clearly showing the PETA van pulling up and a person removing a pet to corroborate the story. This is not standard PETA practice (unlike the issues raised above).
"The PETA employees backed their van up to the porch and threw biscuits to Maya, who was sitting on her porch, hoping to coax her off her property and therefore give PETA the ability to claim she was a stray dog "at large" whom they could therefore legally impound. In Virginia, PETA is licensed as an "animal shelter." But Maya refused to stay off the property and after grabbing the biscuit, ran back to the safety of her porch. Knowing that no one was around—not only because they knew the schedules of the families, but because they paid local children money to leave the area—one of the employees went onto the property and stole Maya. But larceny wasn't the only law the PETA employees would break. Virginia law requires dogs to be held for five days before they can be killed by shelters. It also requires private shelters like PETA to notify the municipal animal control shelter of any "stray" dogs they take in. PETA would do neither. Within hours, Maya was dead. PETA had killed her with a lethal dose of poison.
…
Had a surveillance video not been available, the killing of Maya would have remained unknown, as were the fates of other animals who also went missing that same day, but which a subsequent investigation into the killing of Maya by the Virginia Department of Agriculture (VDACS) uncovered were also taken from that trailer park that same day and likewise killed. Among the dead were two four month old kittens, a six month old puppy, a one-year-old lab-mix, and another Chihuahua."