Request for Mdm Tricia Tork for P2 Thanksgiving 2018
15
people have signed this petition.
Add your name now!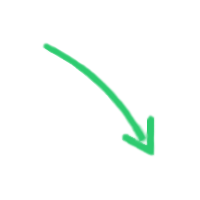 15

people

have signed.

Add your voice!
Maxine K.
signed just now
Adam B.
signed just now
We, as parents, have agreed to come together to request for this change. For the sake of our children, we ask that the school now aceeds to our request. We want our children to grow up to be confident men, and not men who lack confidence in themselves and are surrounded by negativity.
Please see below.
=============================================
Points to highlight with regards to Mdm Tork:
1. Likeability - more than 50% of boys got home on the first day and said they loved going to school. They found it easier to approach Mdm Tork as they felt that she showed them empathy
2. Updates given in advanced (shows that she plans ahead)
3. PO updates - lessens hassles
4. Work marked and returned on time with accuracy
5. Efficient - clears doubts and give additional info to ease parents' worries (eg: readers' theatre - pics and qns were all provided by her almost immediately)
6. Effective - investigations carried out by the next day. Parents of involved parties informed and boys are dealt with before the matter is forgotten vs taking a week to investigate. By that time, boys are all best friends again.
7. Patience in dealing with kids when issues arises. As mentioned, kids appreciated her listening ear and were willing to be honest with her
8. Exudes confidence which the children pick up and are able to motivate with the right methodology
=================================================
As to Ms C:
1. Mistaken identity - wrong pupils were punished due to mistaken identity. Couldn't differentiate who is who in the class.
2. Punishments did not match wrongdoing. Pupils were made to stand for more than a period. Some were made to stand OUTSIDE the classroom.
3. Homework not marked on time. Not marked with full accuracy. Not talking abt human error. Talking abt blatant and glaring grammar and mathematical mistakes.
4. Feedback from her is always negative. Quite a large no. of us received negative feedback about the boys within the first 2 days of school.
5. Inefficient. Investigations take up to a week. By the time, boys cannot remb the details.
6. Boys have feedbacked that it is very difficult to share their ideas with her coz she simply does not want to be interrupted. Hence, they shut up instead. This has been witnessed countless times by us doing PV.
7. Late updates. The rest of the classes are usually updated way before us. Have to wait, keep checking website... time can be spent better instead of checking and checking.
8. Hard to clarify things abt work, esp homework. Parents can email her, wait and wait and wait for her reply. By that time, it is already the next day or 2 days after.
9. Tells boys that academics are the most important. Must score if not they are useless. Many boys have gone home to say that.