Oregon Health Authority -- Recommend Vitamin D3
205
people have signed this petition.
Add your name now!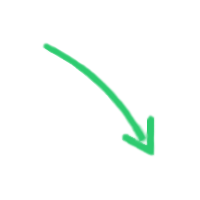 205

people

have signed.

Add your voice!
Maxine K.
signed just now
Adam B.
signed just now
We licensed health care providers, health scientists and concerned citizens urge the Oregon Health Authority to add daily Vitamin D3 (cholecalciferol) supplementation to the general COVID-19 health recommendations of face mask utilization, social distancing and frequent hand washing.
The public health risk associated with this recommendation is at or near zero and the potential benefit is great. Vitamin D supplementation has the potential to significantly reduce COVID-19 disease burden, lessening the acute impact on our hospitals and saving lives. The scientific evidence that has accumulated before and since the start of this pandemic is now sufficient to make this recommendation. The function of Vitamin D in immune response to respiratory viruses is well established. Vitamin D insufficiency in COVID-19 patients correlates with increased risks of infection, disease severity, hospitalization and death. Lower Vitamin D levels correspond to darker skin pigmentation as well as to a lack of daily direct sunlight exposure on skin. For all skin pigmentations, the seasonality of Vitamin D-producing sunlight results in winter insufficiency for most Oregonians not supplementing Vitamin D3. On a national scale, 40% of the population is chronically Vitamin D insufficient, with an even greater number deficient and insufficient during winter due to these factors.
We appeal for Oregon to become the first state in the United States to make this recommendation. The Oregon Health Authority will not be the first government public health agency in the world to make a recommendation. The National Health Services of the United Kingdom have already done so, with the UK actively implementing a plan to distribute Vitamin D3 supplements to millions of their population whom they have determined to be most vulnerable to a severe COVID-19 disease presentation.
Recommending daily oral Vitamin D3 (cholecalciferol) does not take away from or lessen the importance of current recommendations. Instead it addresses another important and highly modifiable factor in the multifaceted effort to mitigate the severity of this pandemic. This recommendation is essential now, even as we all await implementation of a safe and effective COVID-19 vaccine.
Read the full letter that has already been sent to the Oregon Health Authority by the Oregon Association of Naturopathic Physicians.
Letter to the Oregon Health Authority (OHA) Urging a Public Vitamin D3 Recommendation
If you are a physician or other licensed health care professional please join us. If you are a credentialed researcher or scientist, please join us. If you are a concerned citizen, please join us.
Please sign this petition. Let's all join together to help save lives with this simple and safe recommendation.
PS you are under no obligation to donate to the site hosting this petition
-------------------

Additional Vitamin D3 References
Op-Ed: Don't Let COVID-19 Patients Die With Vitamin D Deficiency

Vitamin D deficiency as risk factor for severe COVID-19: a convergence of two pandemics

Serum 25(OH)D Level on Hospital Admission Associated With COVID-19 Stage and Mortality

MECHANISMS IN ENDOCRINOLOGY: Vitamin D and COVID-19

Vitamin D Clinical Pharmacology: Relevance to COVID-19 Pathogenesis

Short term, high-dose vitamin D supplementation for COVID-19 disease: a randomised, placebo-controlled, study (SHADE study)

Vitamin D Mitigates COVID-19, Say 40+ Patient Studies (listed below) – Yet BAME, Elderly, Care-homers, and Obese are still 'D' deficient, thus at greater COVID-19 risk - WHY?

Vitamin D Insufficiency May Account for Almost Nine of Ten COVID-19 Deaths: Time to Act. Comment on: "Vitamin D Deficiency and Outcome of COVID-19 Patients". Nutrients 2020, 12, 2757

-------------------
References found in the OANP letter sent to OHA
1 Vitamin D deficiency may raise risk of getting COVID-19
2 Association of Vitamin D Status and Other Clinical Characteristics With COVID-19 Test Results
3 Vitamin D status and seroconversion for COVID-19 in UK healthcare workers who isolated for COVID-19 like symptoms during the 2020 pandemic
4 Over 80 percent of COVID-19 patients have vitamin D deficiency, study finds: Vitamin D deficiency was more prevalent in men
5 Low vitamin D levels independently associated with severe COVID-19 cases, death
6 "Effect of calcifediol treatment and best available therapy versus best available therapy on intensive care unit admission and mortality among patients hospitalized for COVID-19: A pilot randomized clinical study"
7 A Basic Review of the Preliminary Evidence That COVID-19 Risk and Severity Is Increased in Vitamin D Deficiency
8 Certain Medical Conditions and Risk for Severe COVID-19 Illness
9 Colour Counts: Sunlight and Skin Type as Drivers of Vitamin D Deficiency at UK Latitudes
10 Prevalence of Vitamin D Deficiency and Associated Risk Factors in the US Population (2011-2012)
11 Seasonality of Respiratory Viral Infections
12 Vitamin D (25OHD) Serum Seasonality in the United States.
13 The Role of Vitamin D in Prevention and Treatment of Infection
14 VITAMIN D EFFECTS ON LUNG IMMUNITY AND RESPIRATORY DISEASES
15 Editorial – Vitamin D status: a key modulator of innate immunity and natural defense from acute viral respiratory infections
16 Vitamin D: advice for all age groups - gov.scot
17 Vitamin D advice for everyone: coronavirus
18 Vitamin D determines severity in COVID-19 so government advice needs to change, experts urge: Researchers point to changes in government advice in Wales, England and Scotland
19 Vitamin D to be delivered to millions of vulnerable people to help protect them from Covid