Commander in Chief cannot have Foreign Financial Conflicts of Interest
34
people have signed this petition.
Add your name now!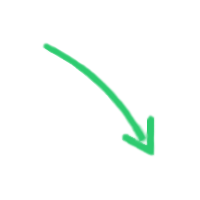 34

people

have signed.

Add your voice!
Maxine K.
signed just now
Adam B.
signed just now
President Obama and Congressional Leaders:
The ongoing strength and smooth functioning of our military is in jeopardy. As you know, the moral authority of the president is critical in our democracy: The decisions of the commander in chief must be viewed as legitimate by the citizenry and especially those who serve in the military. During the Vietnam War, we saw many question the moral authority of the president and his advisors to send soldiers to combat. As a result, we saw problems with recruitment (e.g., draft dodging), soldier morale, and operational capacity.

As you also know, the Trump family has holdings and debt obligations around the world, including loans from and ties with state-controlled banks and entities in Russia and China in the 100s of millions of dollars. Because of this, potential recruits and enlisted soldiers will not be able to be confident that President Trump will have the best interests of the country in mind when he sends Americans into harm's way. Tens of thousands of eligible recruits may avoid military service as a result, at a time when military recruitment is predicted to become more difficult in any case. And if military actions are not quickly successful, soldier morale may decline as questions and criticisms arise concerning the motives for military engagement.
Trump has not agreed to a blind trust, nor has he made a full public disclosure of his business investments, obligations, and partnerships. Yet even a blind trust would not be enough to shield President Trump's decisions; given the nature of his business empire, he would still know where the major physical assets, debt obligations, and profits are. Even if he tries not to consider his own financial interests, it is natural that large personal investments in foreign countries will unconsciously affect a president's military judgment.
This is not a partisan political issue. This is an issue for all Americans. This is not about President-elect Trump's personal behavior or domestic policies. Instead it is about the issue of our military commander having U.S. interests—and only U.S. interests--in mind when he makes combat decisions. This applies to all presidents in the future as well.
There is still time for you to enact conflict of interest provisions for the president akin to what Cabinet members and other high government officials are held to. The president (and his immediate family, including children) should not be allowed to have significant holdings, loans, and contracts with foreign entities. Trump must commit to a quick process of selling off and terminating these foreign financial investments and partnerships. If this situation has not changed by inauguration, the vice-president elect should assume office.