Keep Terrehans Lane park property green recreational space
118
people have signed this petition.
Add your name now!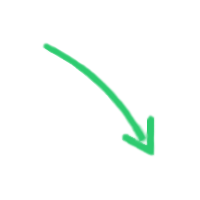 118

people

have signed.

Add your voice!
Maxine K.
signed just now
Adam B.
signed just now
The undersigned agree that a dog park (or off-leash area) in Section 12, Block 605, Lot 13 violates Sections 168-19.A. Animals and 103-7.A. Animals in Town Parks and Beaches and the Letters Patent in the following ways:
A dog park is outside the scope of natural recreational use, and it's intended meaning as zoned in August 16, 1968, which was re-confirmed in 2018. As stated in a letter signed in 2018 by Oyster Bay special counsel Thomas Sabellico, he said the town was bound by a "Letters Patent" issued by New York State that stated the land is to be used for "park, recreation, and playground purposes . . . forever.
It will cause adverse impacts to the common areas and potentially to the adjacent service road where traffic concerns and safety of people and animals would be particular problems.
It will increase the maintenance of the common areas by increasing insurance and additional vigilance beyond a "natural recreational area."
It would cause disturbance and annoyance to many of the adjacent owners around Terrehans Lane in common areas and their own lots.
A dog(s) barking is a nuisance that would destroy the right to quiet enjoyment of property owners.
Animals, as cited in 103.3 of Article I Animal Protection and Control, are not to be off leash on common areas.
Although the Town's Commissioner of the Department of Parks, or his/her designee may adopt additional rules as necessary or appropriate, the Board should not change, exempt, adapt or modify the rules as written with regard to pets if they are not necessary or appropriate. A dog park is neither necessary nor appropriate in this location and the Board is not empowered to change the existing regulation of off leash pets.
There are no parking facilities or superfluous space for dog owners to park vehicles in the neighboring residential community or the New York State managed roads (Woodbury Road and LIE Service Road).
Additionally, the undersigned agree that a dog park and the dog park exploratory process should not continue for the following reasons:
Supervisor Saladino, who empowers the Commissioner of the Department of Parks to develop any plan for a park, did not or has not yet acted or provided proactive communication to the community on its intentions.
Homeowners adjacent to and near the recreational field area were told it would be a green space and recreational area for families. Homeowners bought property adjacent to the open space based on what is considered a legal representation of the land use.
Changes to the use of the recreational field may require approval by Planning and Development and the Town Council. Both these bodies should unequivocally give great weight to feedback from homeowners who surround a land use change request.
The dog park concept is not supported by 98% of homeowners within a 2-block area.
The dog park concept should require notification to and confirmation from town insurance agents to understand if existing town policies cover insurance for dog parks. The increased liability of a dog park may mean the liability insurance costs could increase.
The entire process for the dog park effort appears to send a message that local residents of the Town are not appreciated and devalues the relationship between the Board and its residents and undermines the process established in the governing documents set forth by the Town.
Adjacent residents contest that a dog park would not promote health, safety or welfare of surrounding lot owners. Continued consideration of the dog park at this proposed location disregards these factors.
The property being contested for dog park use was tirelessly disputed for violating legal rights when its proposed sale took place in 2018 with the outcome being successfully recognized as green space reaffirming its legal designation in 1968.
The undersigned agree that to ignore and disregard the requirements of the Town of Oyster Bay residents, that the Town Board willfully creates a liability for all homeowners. The proposed dog park location will have a negative impact on the value of homes adjacent to the Recreation Area with regards to costs, insurance, liability and resale value.
The undersigned agree that a dog park could de-value adjacent homes, subsequently lowering all property values.
The undersigned respectfully request that after logical, practical and financial reviews occur, that the Town Board:
*Rescind any forthcoming motion to develop a dog park.
**If however, a motion is moved forward against the demands of the [opposed dog park] residents, any and all fees spent to assess, develop, build and communicate or similarly, be underwritten by a private fundraising effort [established by the pro-dog park parties] and not be paid from the pockets of tax payers.
**Any legal fees spent to justify or dispute a dog park should be underwritten by a private fundraising effort [established by the pro-dog park parties] and not be paid from the pockets of tax payers.