Stop the Diamond Youth Shelter from becoming a 24hrs Drop-In Center
11
people have signed this petition.
Add your name now!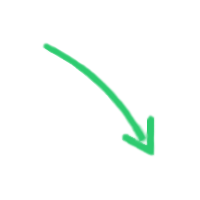 11

people

have signed.

Add your voice!
Maxine K.
signed just now
Adam B.
signed just now
Stop the Diamond Youth Shelter from becoming a 24-hrs Drop-In center for homeless and at-risk youth.
The Larkin Street Youth Services is applying for an extension of use of their facilities at 536 Central Avenue in the next 30 days. That facility is currently a night-only temporary housing for at-risk youth. The Larking Street Youth Center wants to turn it into a 24-hours Drop-in facility.
We are very concerned about this new proposal and do not support this extension of use.
In 2009 Larkin Street Youth sought to raze its existing facility on Central Avenue, a small building that caused little disturbance to the community, and build a much, much larger three-story building. At the time the Larkin, while seeking the approval of the surrounding community the Street Youth Services organization made a COMMITMENT to the community that it would ONLY operate as a night-time facility. Despite much opposition from the neighborhood at the time, the larger building was erected on that condition of night-time use only. Larkin Street Youth Services paid no attention to repeated complaints about the architectural design of the facility and built a structure with no continuity with the rest of the neighborhood. Two years ago the organization notified the neighborhood that it may have to abandon its commitment and become a 24-hour facility. Many neighbors expressed significant disapproval, pointing out that this was a direct reversal of its prior commitment. What is the value of a commitment if it requires no sacrifice to the organization when that commitment is tested?
Since 1985 this neighborhood has accepted the Diamond Youth Shelter's presence. We have never requested that the facility be closed, or implied that the services provided were not valuable. However, many of the Diamond Youth Service neighbors particularly on the 500 block of Central Avenue have experienced myriad unpleasant encounters with this facility. These include finding distraught parents sitting on our steps in front of our houses, carrying photos of their daughters or sons and asking if we had seen them at the shelter; or walking past the shelter in the middle of the day finding teens loitering, sleeping, and waiting for the facility to open hours later; or being disturbed by loud kids late at night, and finding cigarette butts flicked over the fence.
This block has seen more than its share of challenges, not least of which the massive fire in a notorious drug dealing residence that destroyed three homes, the shooting of a teenager a block away a few years ago, drug dealing and police raids in the middle of the day. Our neighborhood has improved significantly since those days and we are happy with the relative sense of peace that we now enjoy. As more families with young children settle into the neighborhood (there are over eight children under eight years old in the 500 Central block alone) it is critical to maintain and improve this peace.
We are very concerned about this new proposal and do not support this extension of use. We ask that Larkin Street Youth Services honor the commitment they made to our community three years ago and keep this facility a night-facility only.
Please sign this petition if you agree with the above.
Thank you.