ΟΧΙ στην υπουργοποίηση Δημήτρη Καμμένου
369
people have signed this petition.
Add your name now!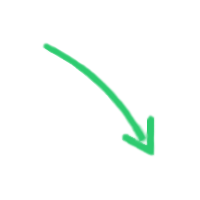 369

people

have signed.

Add your voice!
Maxine K.
signed just now
Adam B.
signed just now
Αξιότιμε Πρωθυπουργέ Αλέξη Τσίπρα,
Η απόφασή σας να υπουργοποιήσετε τον κ. Δημήτρη Καμμένο είναι μια πράξη εχθρική τόσο για την πρόοδο όσο και για την ανοχή.
Ο κύριος Καμμένος έχει τοποθετηθεί αρκετές φορές, μεταξύ άλλων, κατά των Εβραίων, των Ομοφυλόφιλων αλλά και των Ευρωπαίων, τους οποίους είχε παρομοιάσει με ναζί.
Ο Δημήτρης Καμμένος είναι μια πολιτική προσωπικότητα που πρέπει να κατακρίνεται από τον προοδευτικό κόσμο και όχι να υπουργοποιείται.
Σας ζητάμε να επανεξετάσετε την απόφασή σας και να περισώσετε την τιμή του προοδευτικού - μεταρρυθμιστικού χώρου.
Προοδευτικοί Δημοκρατικοί Πολίτες - Ακτιβιστές

Dear Prime Minister Alexis Tsipras,
Your decision to include in your Cabinet Mr Demetres Kammenos is disrespectful towards many minorities, ethnic, religious and other groups. D. Kammenos described all Europeans as Nazis, accused Jews that they make crimes against Humanity and supported that homosexuals should be isolated, as their right to be married and have kids is a " crime of imposing their abnormality to normal kids".
Demetres Kammenos is a politician who should be confronted by all of us, Progressive Citizens and Politicians and has no right to be part of the Government, which must represent all Greek people without discriminations and exclusions.
We ask for the immediate resignation of Mr D.Kammenos.
We believe in a Progressive, Just ad Equal Greece and Mr Kammenos does not accept these values.
We stand with Democracy, Equality, Freedom.
We need you to stand with us
Progressive Democrats - Activists