PETITION AGAINST LIQUOR LICENSE FOR DIAMOND HEAD DENNY'S WAIKIKI
124
people have signed this petition.
Add your name now!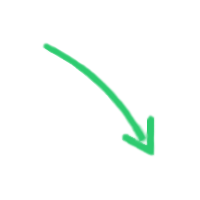 124

people

have signed.

Add your voice!
Maxine K.
signed just now
Adam B.
signed just now
On Thursday, February 15, 2018, at 4:00pm, "Diamond Head Den" (DBA Denny's) located at 2583 Kuhio Ave, Honolulu, HI (southwest corner of Kuhio Ave and Kapahulu Ave in Waikiki) will be requesting a liquor license be granted to them at their 24 hour/day restaurant. This corner has been an empty lot for approximately 20 years. Please consider joining us at the liquor commission office located at 711 Kapiolani Blvd. Ste 600 in Honolulu at 4 p.m. on February 15th regarding license application number 18-12545.
We live next door to this business and completely oppose alcohol being served or permitted in this area for several reasons.
1. There are 1,700 Denny's restaurants in the U.S. No other Denny's in the state of Hawaii serves alcohol.
2. This Denny's is within 66 feet of Jefferson Elementary School. Children are arriving on campus as early as 6 a.m. Alcohol should not be sold, served, or consumed as close as two traffic lanes away from the playground and where students as young as 5 years old will be walking on or across the Denny's property to get school on a daily basis. Contrary to section 281-39.5(a) of Hawaii revised statutes, "The liquor commission or agency of each county may deny or restrict the issuance of a liquor license for on-site sale and consumption to any applicant whose establishment is or would be located within five hundred feet of a public or private elementary, intermediate, or high school, or public playground utilized extensively by minors, as determined by the liquor commission of each county. The distance of five hundred feet shall be measured from the boundary of the school or public playground to the boundary of the applicant's premises."  
3. This location is surrounded on 3 sides by residential condos where families, including children and students reside. Community members are trying to live, work, and go to school within feet of proposed alcohol consumption and sales.

4. This is a free standing building adjacent to a permeable (and vulnerable) school campus. Denny's is not comparable to Lulu's, Hula's, or Mac 24/7 which are all nearby because they are all located INSIDE a hotel with businesses surrounding on each side. These hotels have security. To date, no security plan for the community has been presented.
5. Denny's is in very close proximity to the Honolulu Zoo where high volumes of families and children are present. It is a 200 seat restaurant with only 9 parking stalls. Guests who may be drinking will be sharing the parking lot with families who visit the zoo and/or parking on or near the school campus.
6. The crime rate has already gone up in our quiet little corner of the neighborhood and selling liquor 20 hours/day will only increase the chances and instances of crime in, on, or around our little residential corner. Denny's is primarily a breakfast location. There is no need for them to sell hard liquor 20 hours/day. The late night / early morning crowd a full liquor license will attract from Waikiki will create more noise, lighting, safety issues, congestion, and crime.
Please sign this petition so that we can stop the Liquor Commission from granting Diamond Head Denny's an alcohol license. We already have enough loud, late night liquor licensees nearby, and are not interested in having them sell beer/wine/hard liquor mere feet from the elementary school and just outside the front doors or under the lanai of our homes.
*** After you sign, it will prompt you for a donation. Just close out the window and you will be signed without having to donate. *** PLEASE FORWARD TO WAIKIKI NEIGHBORS