Reopen NGV Gas Stations in Malaysia
371
people have signed this petition.
Add your name now!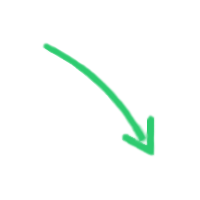 371

people

have signed.

Add your voice!
Maxine K.
signed just now
Adam B.
signed just now
Petition to Petronas Dagangan Berhad
We would like to bring to the attention of Petronas Dagangan Berhad (PDB) on the issue of NGV Stations being closed in Selangor, Kuala Lumpur, Negeri Sembilan and Johor without prior notice.
According to press release issued by PDB, the closure was to accommodate upgrading works and improve safety standards. We are made to understand that this accommodation was made following an explosion involving the compressor facility at a NGV station in Taman Austin, Johor Bahru.
We the undersigned felt that this is an unnecessary knee jerk reaction towards that incident. We are sadden at the lost of live but at the same time, NGV stations has been operating for more than 20 years in Malaysia without such similar incident.
We, the undersigned would like to appeal to PDB to consider
Reopening up NGV stations and allow them to offer NGV refill facilities
To do a better planned upgrade and safety checks
Conducting safety checks and upgrades in stages at each station
That only one station in each district be allowed to be closed for upgrade purposes at any one time
Upgrades to be conducted at night time for the convenience of NGV users
We feel that the entire exercise has been badly planned without considering the inconvenience to NGV users. Long lines have formed at NGV stations which are still operating. NGV users (buses, taxis and NGV cars) need to line up for up to 1KM and wait in line for at least two hours just to refill their empty gas tanks. Buses and trucks that rely 100% on NGV has ceased operations. Not to mention that this closure came at a time when petrol and cooking oil prices has been increased. This added to further anguish of NGV users and increase in living cost.
We, as NGV users asked these questions:
Why can't the upgrades be done in stages?
Why ordered the closure of all NGV stations?
Did PDB do frequent safety checks on the compressor facilities? If yes, didn't such safety checks reveal any weakness or future problems? And wasn't such problems fixed or future problems prevented?
Did the person who ordered this, or planned this, came up with any other alternative workable plans that doesn't cause such inconvenience to NGV users?
We would also like to bring to the attention of PDB that the list of Operational NGV Stations is inaccurate. Many users relied on that list and drove far, just to find out that the station has been closed. Whatever that was listed as operating, ended up not being operational. Information has not been released or updated in a timely manner too. This reflects badly on PDB as your PR and Media team managing this list does not seem to be competent nor put the well being of NGV users as their top most priority especially at such difficult times.
Secondly, we would like to point out that not much effort has been made by your management to engage NGV users. The information on the sudden closure of NGV stations has been ambiguous at best with the only thing mentioned as closure for upgrades. No reason or explanation has been given on why its closed, what type of upgrades, the importance of this upgrades, how long will the closure be, and most importantly, when is the commencement and end date of such upgrades. This certainly gave many NGV users a bad impression of PDB and how the entire thing is being badly managed.
We the undersigned, would like to again appeal to PDB to lift the closure of NGV stations and bring them back into operations for the convenience of NGV Users. Please consider doing safety checks and upgrades in stages instead of closing all NGV stations at once.