Referee the Referees. Hold NFL officials accountable.
19
people have signed this petition.
Add your name now!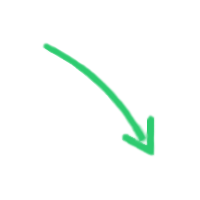 19

people

have signed.

Add your voice!
Maxine K.
signed just now
Adam B.
signed just now
NFL officials have taken all integrity out of the game. Often times bad/no calls determine the final outcome. Check the facts....feel free to research crews and officials yourself at footballzebras.com. You can learn about how games are called one sided, meaning one team gets 100+yards of penalties, while the other has 10-20 yds. A clear giveaway is when teams get flagged when they will decline them. That is the favorite.
Second on the list is nepotism amoung officials, I have researched and there are at least 13 cases of referees being related to another current ref, retired ref, even director members.
Some examples:
Ed Hochuli-REF. and Shawn Hochuli-SJ
Jim Quirk JR-BJ. and father, Jim SR.-REF, retired
The Steratore family. Baynes, Bergmans, Coleman, Seemans (Jerry retired senior director of league officials)
Veteri JR and SR., etc.
There seems to be no checks and balance. Too much job security, and no transparency with the NFL, the fans, and the game callers. Are there performance reviews? Any forms of discipline? Are refs graded on a game by game case, on the accuracy of their calls and/or lack there of? If this exists, we should know about it. Its hard trying to find who is officiating my teams' game on Sundays. So much unknown about refs why all the secrets, Roger? Got a few in the back pocket? Is the fix in? Is Roger behind it? Seemingly under-handed post Ray Rice, What else is he hiding?
When policing is absent the result is anarchy, thats why a fair game is extinct in the NFL. Sign my petition, in favor of published performance reviews, three strike penalty resulting in termination, and fines and/or suspensions when game outcomes are altered by erroneous calls on the field. All shouls be public knowledge to fans. Also weekly published articles critiquing and grading refs. Restoring virtue and fairness. These officials start at a pay rate of an avg. 85k. Per YR. For 17 weeks of inadequate, insufficient, biased calls. If you are a NFL fan I promise your teamis affected. If you still need more convincing of corrupt officials the research the name Clete Blakeman. Only a 4-5 year ref, translates to diapers in league experience. A field judge only 2 yrs. before being promoted to Ref. The end all be all, you may recall pats panthers game last year, the back judge three an interference flag over a pass from Brady to Gronk, Blakeman picked up his colleague's flag and declared no foul occured. Deciding the final outcome. His crew also called 2014 PIT/ATL game, in which he flagged Worlids for roughing Matt Ryan, however it was a textbook legal sack,and was NOT fined by league. Blakeman's crew calls 5% more penalties on home teams than away, also throws the most off. interference flags than any crew.
FYI Blakeman was Nebraska QB in 86', could lend a hand for his special treatment. This is merely ONE official out of hundreds currently calling games. Demand clarity, honesty, and integrity in sports our kids are watching.
Demand a Board of unaffiliated members to review refs and publish, hire, fire, etc. Demand all info on refs to be public even backgrounds, work history, and officiating records, qualifications, payscale correct/incorrect call records, rewards and consequences.
Thank you for taking the time, we need to the NFL to the highest standard that begins with officials, and Goodell. Keep it honest.