Faith Leaders Demand a Moral Response to Community Unrest
26
people have signed this petition.
Add your name now!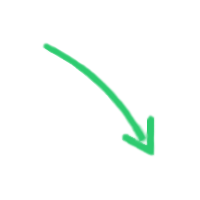 26

people

have signed.

Add your voice!
Maxine K.
signed just now
Adam B.
signed just now
As faith leaders in Chicago, we are concerned about a possible unholy alliance developing between our city and the federal government's policing apparatus, supposedly to help in the effort to reduce crime, particularly murders and shootings, in our neighborhoods.
We have seen the debilitating effects of criminal activity in our streets, and certainly agree that something must be done. But, the reality is that there is no amount of policing will make us safer. Our current federal leadership at best has demonstrated willful ignorance of the needs of Chicagoans of all backgrounds and at worse a growing contempt for people of color. To invite such an administration, one that also uses private contractors as federal officers not subject to the minimal training requirements of career federal officers, is dangerous.
As a nation we spend more per capita on policing than any developed country other than Luxembourg. We spend 5.3% of total government expenditures on policing – the most of the 37 advanced countries that make up the Organization for Economic Cooperation and Development. Yet the extraordinary spending does not translate into public safety or greater public health. Additional arms is a knee jerk response that fails to engage the decades of economic apartheid, segregation and abysmal police community relations nurtured in this city since the great migration.
The quick political solution is to spend lavishly on police presence, prisons, and weaponry, assuaging the fears of people disconnected from the on-ground concerns of the impoverished and working poor. We continuously shrink the budgets of programs that serve people on the margins and address violence prevention through retribution and incarceration. Ruth Wilson Gilmore, a noted professor and author captures our dilemma succinctly as she describes how our country has been operating under two principles: Organized Abandonment, the destruction of the social safety net and community disinvestment as budgets that support underprivileged communities have been cut year after year, and; Organized Violence, as we continue to grow budgets for police departments, jails and prisons, even in the face of failure after failure to provide safe communities.
As women and men of faith we demand that our city take a moral stand in the face of "assistance" being offered by the federal government. We demand that federal help be meaningful, and not for some glossy show of "law and order." We demand that our city petition the federal government for help with "solutions" to our community safety challenges:
Our communities need readily available and affordable healthcare – We are suffering through a health care dessert in the midst of a pandemic
We need a national plan to mitigate the threat of Covid-19

Federal dollars to support creative school options and technology for poor communities
Grants to states and cities to keep workers on the job serving citizens that need them more than every
Consistent healthcare support as people deal not only with Covid-19, but health in general
A long-term stimulus and relief plan for the many out of work citizens

Investment in proven crime reduction strategies – Interrupters have shown themselves to be effective at reducing gang violence and should be fully funded to support our troubled neighborhoods

Fund the Chicago Office of Violence Prevention with a minimum Budget of $280 million to provide stipends for over 3,000 highly trained violence interrupters and crisis intervention specialist walking the streets of Chicago.

There is a crushing need for mental health services – there was a need before Covid-19, and now, halfway through 2020, the number of Black suicides in Cook County has already exceeded last year's total
We must to reverse the disinvestment that has shattered economic life on Chicago's West and South sides – Jobs not jails
There is no magic to creating healthy thriving communities – it's the same everywhere. We must prioritize budgets appropriately. We need to build moral budgets that put people first. We need investment in opportunity, in education, in healthcare, and in jobs creation.
We do not need more policing, but greater vision by all who are citizens of this city. Our city suffers not from lack of policing, but a lack of sustained policies with a moral center that seek to break the cycle of unspoken apartheid in Chicago.
The time is now for the city, the citizens and elected officials to shape a civic moral compass that will prioritize our vulnerable and our youth.