Milton Parents for a Safe Return to School
525
people have signed this petition.
Add your name now!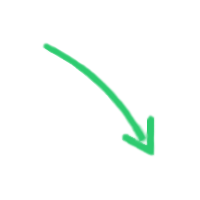 525

people

have signed.

Add your voice!
Maxine K.
signed just now
Adam B.
signed just now
Milton Parents for a Safe Return to School is a grassroots, all-volunteer group of Milton Public School parents and community members who believe that a safe return to full school for students is imperative. We commend the efforts of the Milton Public School teachers and administrators working to create a nurturing environment for our students and support the continuation of a full remote learning option for staff and students who are unable to be in the classroom.

Our platform is rooted in the belief that in-classroom learning is critical to children's academic, social and emotional development, and crucial to preventing further learning gaps and increased mental health issues . These beliefs are not ours alone. They are supported by the CDC, the American Academy of Pediatrics, and the National Academies of Science, Engineering and Medicine, among many other organizations and individual experts, and endorsed recently by Massachusetts Governor Baker. Additionally, dozens of towns and thousands of parents throughout the Commonwealth are seeking more in-classroom time for their children.
Currently, Milton Public School children are not receiving the in-classroom time that constitutes a quality public education. In the elementary levels, students are learning the majority of the week from home, mostly in independent study, even though many of them are not yet independent learners developmentally. It goes without saying that this is not developmentally appropriate. Older students spend slightly more time in school but this time includes study halls or office hours instead of instructional learning. In addition, many of these students are spending hours in the auditorium on their Chromebooks due to teacher absence.
The reality is, the hybrid model isn't working. It's time we acknowledge this as a community, and work together to prioritise our children's education.


As parents, we are the best advocates for our children and their needs. We acknowledge the risks of Covid-19 and the enrollment challenges within Milton, and believe they can be mitigated through open and transparent communication between families and administrators. Therefore, our platform calls for the following actions:
Improve the status quo
We know all children can't be sent back full-time to classrooms tomorrow, but we can make the current hybrid learning model work better for students and families. This starts with clarification and transparency around the pivot to remote learning decision-making, and maximizing the in-classroom time children are receiving now. This includes:
Immediate creation of a feasibility study for full-day learning for cohorts. This should include reviewing lunch time and cafeteria plans of schools currently providing full-days and consultation with public health and infectious disease experts.
Development and communication of a decision-tree for multiple scenarios in each of the six schools that clearly outlines how and when students will be impacted by positive Covid cases, and the thresholds and health mitigation efforts in place to reduce quarantining and remote learning. This effort should be supported by public health and infectious disease experts.
Creation of a substitute teacher pool for Milton Public Schools so that students can continue to learn in the classroom if teachers need to quarantine or care for family members.
Reducing use of Chromebooks and other screens during in-classroom time so that students can participate in more of the benefits of in-person learning, such as discussion and debate.
Additional teacher training on physical distancing to avoid unnecessary quarantining and remote learning.
Removal of "connection time" from in-person/in-school schedule to at-home synchronous time.
Reconstitution of the Return to School Committee and reinstatement of the Health Subcommittee to develop a plan for returning all students to full-time classroom learning with timelines pegged to public health milestones.
Families need to understand the timeline for returning their children to school so they can make informed decisions about their children's education. Return to school planning should follow a balanced approach that considers students' mental, emotional and academic health, along with physical health. The plan should be flexible to adapt to changing public health realities as well as Milton Public School enrolment. The plan should be communicated to the public no later than January 4, 2021.
Parents for a Safe Return to School wish to work collaboratively with the Milton School Committee and administration to improve the current situation for our children. Together, we can create a model in the Commonwealth for prioritising education while maintaining physical safety.
Let's do this.