Concerned About the Manoa Lunch Process
60
people have signed this petition.
Add your name now!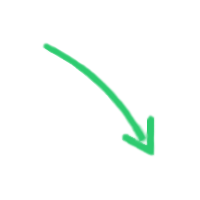 60

people

have signed.

Add your voice!
Maxine K.
signed just now
Adam B.
signed just now
We, the undersigned parents of Manoa Elementary School, would like to raise the following concerns about the lunchroom processes and policies, and their effect on our children.
While most parents have not been in the lunchroom during these, times, the repetitive nature of the concerns and anxieties raised by multiple children should not be ignored.
Learning doesn't stop when the kids leave the classroom - a good lunchtime experience can go a long way in helping our kids develop the social skills they need now - and as they get older.
Lunchroom process

The time allotted for lunch (purchasing, eating and cleaning up) is not sufficeint to encourage healthy eating habits. Our kids are consistently telling us they did not have enough time to eat.
Students are also being told they may not return to the lunch line to purchase a dessert - so they are buying their cookies, water ice, etc. with their lunch (and often eating it first, or not at all.)
Children are not encouraged to use hand sanitizer before eating, and are not permitted to visit the restroom to wash their hands.


The professionalism and nature of the lunch monitors:

Will not help kids open items like yogurts or fruit snacks.
Making passing, bullying comments like "Ew, I can't believe you are eating that" or "that smells gross."
Talking to each other rather than engaging with students in a kind manner.


Bathroom availability: Several parents have been told by their students that the bathrooms are unavailable to the kids for a period of time as lunch ends, when many children need them most.

Seating arrangements:

School is hard enough for many kids who suffer from anxiety - but to hear that lunch is - for many - the worst part of the day seems ridiculous.
Kids should be able to put down their lunch bags, grab a drink, and return to that seat without having someone move their things and place someone else in the seat.
Our suggestions - but we'd love to hear ideas from administrators, teachers and lunch monitors
Please have our principal and some parents do an "audit" of the lunchroom - see how many kids are still eating when the period is over. Watch how the seating arrangements are working, review the processes. Maybe by spending this time together in the environment, we can some up with some simple ideas for improvement.
If bathroom use is limited during lunchtimes, please explain the reason to parents,,teachers, and students.
Could arrangements be made (perhaps a monitor in the hallway) to ensure the kids would use the bathrooms in a responsible and timely manner?
Please review the schedule and see if there is a way to allot more time for lunch. By doing this, we can teach our children healthy eating habits. Kids would be able to decide if they are still hungry before going up and purchasing an after-lunch dessert.
Ask for parent volunteers for lunchtime. Additional monitors (all having completed background checks) would help alleviate the stress levels for parents and paid monitors, and could also help monitor the hallway near the bathroom.
Let the students sit where they want - not going overboard, but allow them to save a seat while they go get a napkin or a cookie. If there aren't enough seats, try to bring in two or three more tables.
We love Manoa and will work to make sure it is the best school it can be.
We need to teach our children how to approach this part of the day with maturity and responsibility. We hope that a few simple steps can go a long way to make that happen.
Signed - Manoa Elementary Parents