SUSPEND Lord Mandelson from Labour while carrying out probe into extent of his involvement with sex traffickers Jeffrey Epstein and Ghislaine Maxwell
2860
signers.
Add your name now!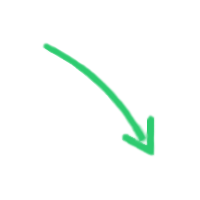 2860

signers.

Almost there!

Add your voice!
Maxine K.
signed just now
Adam B.
signed just now
The purpose of the petition is to call on UK Labour Party Leader, Sir Keir Starmer, to SUSPEND Peter Mandelson's membership of the party while ordering an independent investigation into the extent of Mandelson's historical involvement in the sex trafficking, paedophilia and sexual blackmail enterprise of Jeffrey Epstein and Ghislaine Maxwell.
Sir Keir Starmer should task the independent investigation into Lord Mandelson with unravelling seven key questions. Until satisfactory answers to these seven questions are obtained, Lord Mandelson's membership of the Labour party should remain suspended.
The seven vital questions that an independent investigation into Lord Mandelson's involvement with Jeffrey Epstein and Ghislaine Maxwell must answer:
In January 2009, Peter Mandelson called Jeffrey Epstein in the Palm Beach Stockade (jail) that Mr. Epstein had inhabited after pleading guilty to procuring a minor for sexual abuse. This phone conversation was reported by UK national broadcaster Channel 4 on the 'Dispatches' programme aired in October 2019. During the phone call, Mandelson sought Epstein's assistance to set up a meeting with Jamie Dimon of JP Morgan bank. The sex offender referred to Mandelson by a nickname ("Petie") during the conversation. "I must say I was astonished that a British cabinet minister at that time, probably the most powerful man other than the Prime Minister, was calling Jeffrey in jail to make an appointment, to seek an appointment with a very powerful banker in New York," the whistle-blower told 'Dispatches'. How can it be justified that Lord Mandelson called a convicted child abuser in jail?
In 2012, Peter Mandelson declared in a statement posted on the website of the TerraMar Project, an ostensible charity set up by Ghislaine Maxwell with financial support from Jeffrey Epstein, that he was "supporting" Ms. Maxwell's organisation. U.S. law enforcement contend that the TerraMar Project was a fake charity slush fund for victims of Maxwell-and-Epstein's sex trafficking operation. How can it be justified that Lord Mandelson publicly supported Ghislaine Maxwell's alleged 'fake charity slush fund' for victims of sex trafficking?
On December 27 2005, Peter Mandelson took part in a shopping trip with Jeffrey Epstein in Saint Barthélemys (photos published by the Daily Mail on August 30 2019). Peter Mandelson by this time had "known [Jeffrey Epstein] for several years, having previously once visited his Caribbean island for a holiday - when neither Epstein nor any of the girls were there," the Daily Mail reported. Mandelson's partner was also present for the earlier visit, according to eyewitness Cathy Alexander. How can it be justified that Lord Mandelson socialised in person and discussed business in person with Jeffrey Epstein on multiple occasions [refer also to the events below]?
On a date falling after August 2006 and before June 30 2008, Lord Mandelson paid a social visit to Jeffrey Epstein at the sex trafficker's mansion in Paris [see the photo above]. At some point during this rendezvous in Paris of unknown duration, Mandelson and Epstein celebrated a birthday together - seemingly Epstein's (Epstein was born on January 20, which could point to the photo having been taken in either January 2007 or January 2008). Epstein and Mandelson were also joined for this birthday celebration by Valdson Vieira Cotrin, a long-time Epstein employee. How can it be justified that Lord Mandelson socialised with Jeffrey Epstein at the sex trafficker's Paris residence after Epstein had already been charged with a sex crime (procuring a woman for prostitution)?
In March 2011 Virginia Roberts (now Virginia Giuffre) told the Mail on Sunday that Peter Mandelson had visited Jeffrey Epstein at his New York townhouse near Central Park, attending a dinner party with the sex trafficker. "I assumed they were in business together," she recalled. How can it be justified that Lord Mandelson socialised and/or discussed business with Jeffrey Epstein in the same building from which Mr. Epstein was operating his sex trafficking, paedophilia and blackmail operation with Ghislaine Maxwell, with minors routinely sexually assaulted on the premises by Mr. Epstein?
In January 2001 Peter Mandelson joined his friend Kevin Spacey at the Old Vic theatre in London, becoming an Associate Director in or before this date (Daily Telegraph, January 5 2001). Spacey had joined the board of the Old Vic Theatre Trust 2000 just a few weeks earlier, in November 2000. In 2002, Ghislaine Maxwell, another of Mr. Spacey's close friends, accompanied the Hollywood star on a private tour of Buckingham Palace led by Prince Andrew. Mr. Spacey was using his tenure at the Old Vic to serially sexually assault young actors – at least 20 – with most of the allegations relating to the period up to 2009. How can it be explained that Lord Mandelson was so closely involved with Kevin Spacey and the Old Vic during the period of widespread sexual abuse concerned, yet encountered no reports of these recurring serious sexual abuse episodes involving his friend and colleague?
In or before 2013, Peter Mandelson was brought on to the board of the Alfred Herrhausen Society of Deutsche Bank, according to a July 14 2013 report in 'Der Spiegel' of Germany. The report identified Anshu Jain as the executive responsible for Mandelson's appointment. Deutsche Bank executives approved Jeffrey Epstein as a client in 2013 and then kept working with him. "[In 2013] Deutsche Bank was aggressively expanding its U.S. wealth management business under its new co-chief executive, Anshu Jain ... Deutsche Bank executives ignored repeated red flags, including suspiciously large cash withdrawals and 120 wire transfers totaling $2.65 million to women with Eastern European surnames," the New York Times reported. Subsequently, Mr. Jain "was forced to step down from the top job at Deutsche Bank after a series of regulatory mishaps". In 2017 Mr. Jain was hired by Jeffrey Epstein's next-door-neighbour, Howard Lutnick of Cantor Fitzgerald, whose sister, Edie Lutnick, was (in common with Mandelson) a prominent self-declared supporter of Ghislaine Maxwell's 'TerraMar Project' charity. How can it be explained that Lord Mandelson was closely involved at Deutsche Bank with the rogue DB executive who was financially enabling Jeffrey Epstein in the exact same period?