Maine Construction Industry Stimulus
77
people have signed this petition.
Add your name now!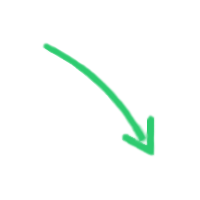 77

people

have signed.

Add your voice!
Maxine K.
signed just now
Adam B.
signed just now
3/17/2020
Attention: Governor Janet Mills
Re: Construction Stimulus
Dear Governor Mills,
Please see the attached signatures in support of a state funded stimulus plan for the Maine Construction Industry. This stimulus plan should be available to all construction industry businesses and trades people who conduct business within the State of Maine.
In recent weeks the Construction Industry in Maine has be begun to feel the economic affects of the corona virus (COVID-19.) These affects include but are not limited to:
Cancelling of contracts
Decrease in prospective business
Cancelling of jobs due to customers being home from work and occupying jobsites
Worker shortages for companies whose employees are staying home to care for out-of-school children, who are self-quarantined, or who are ill themselves
Trouble getting proper PPE to conduct business
We believe this is just the beginning of the crisis. As the economic recession begins, we are going to see steep drops in business. Pricing is likely to plummet as available work diminishes and the supply of workers outweighs demand for work. This will lead already cash strapped businesses to enact mass lay-offs and/or close their doors. We believe acting now with a stimulus plan will relieve the financial burden of the crisis while positioning the construction industry to weather the storm ahead. If we wait too long, the damage will already have been done and may be too late. We simply can't close up shop and wait for things to get better. The only way we all survive in the construction industry is by working. If we stop working, payments will still need to be made on trucks, equipment, real estate, pay roll, employee benefits, and taxes. Stimulus funds should give us a proactive boost in the right direction.
We are requesting the following:
Cash grants to business owners and tradesmen alike. This will give us a chance to still pay our employees and our suppliers while business is slow or non-existent. We can keep our employees working through these tough times even if it is not for a customer. There are many things we can do to benefit the community during this slow period, but we need funds to do it.
Suspend all payments for vehicle, equipment, and real estate loans. This will make it possible for us to shut our doors if a shelter in place order occurs.
Give zero interest loans for those are looking to buy equipment and or real estate. This will help keep the economy going by giving us purchasing power. It will also give us a cushion in case the crisis lasts longer.
Suspend all income tax payments that are due in April. Most of us pay income taxes out of pocket. Suspending tax payments will help us keep our doors open and keep that money where it needs to be - in our local economy.
Direct companies that are out of work which receive stimulus funds to work on our much needed projects around the state. For example, this could include building affordable housing and or retrofitting older homes of the needy who wouldn't normally be able afford it.
The stimulus funds should be separate from low interest SBA loans. Taking on more debt in this time is not the right thing to do. That may be right for some businesses, but for most taking on a new liability such as a low interest SBA loan during this time will just add to the problem and should be treated separately.
We don't want to see the same thing happen now that we saw in 2008. In 2008 the banks and other large entities were bailed out with no obligations. They paid their CEO's bonuses and used the money for their own benefit, leaving the middle class to foot the bill. It is our turn to be bailed out. Money spent here will reap a much larger dividend to the economy than giving to the large institutions. Afterall, small business is the backbone of the economy, nationally and in Maine. We are the customers that the larger institutions rely on. Without us the economy will not survive.
FYI WE ARE NOT ACCEPTING DONATIONS. Upon clicking sign it is complete