Lyme Fraud Against Humanity
2449
people have signed this petition.
Add your name now!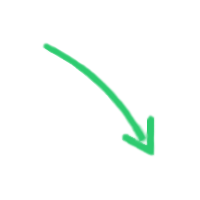 2449

people

have signed.

Add your voice!
Maxine K.
signed just now
Adam B.
signed just now
* THIS PETITION IS FREE TO SIGN *
* THIS IS THE ONLY PETITIONFOR LYMEDISEASETO SHOW COMMENTS AND SIGNERS, EITHER NAMES OR ANONYMOUSLY *
The health status of the entire World has been and continues to be compromised in several ways by combinations too powerful to be suppressed in the ordinary way. . In the early 70s chronic illness were not epidemic in our country unlike today with Fibromialgia, Chronic Fatigue, Lupus, MS, and ALS and many other debilitating illnesses that have been linked to Lyme Disease as you will see from papers on this web site.
This web site contains published papers from both camps that show treatment failure and inaccurate testing.
We therefore demand, both United States Houses of Congress to investigate Lyme Disease Diagnosis, Testing, and Treatment protocols currently under the Center for Disease Control, CDC, The Infectious Disease Society of America, IDSA, the American Medical Association, AMA, and the American Academy of Neurology.
This is a global petition and is not restricted to USA residents.
We encourage you to leave a comment. ..
*TO SIGN THE PETITION IS FREE -NO ONE PROFITS OFF OF ANY PART OF LYME CRYME or SHARES YOUR NAME OR PERSONAL EMAIL ADDRESS WITH ANY OTHER ENTITIY.
Sponsor
Concerned Citizens of the World . This is a global petition and is not restricted to USA residents. We encourage you to leave a comment. . * THERE IS NO COST TO SIGN THIS PETITION - IT IS FREE *
Links
http://www.LymeCryme.com . . . NOTICE: The Concerned Citizens who made this petition DOES NOT recommend the ads you may see on the pages, as they might be false advertising. Thank you for understanding. . . . .Data Protection . The right to protection of personal data is a fundamental right. It is different from, but closely linked to, the right to respect for private and family life. This distinction is made, inter alia, in the EU Charter of Fundamental Rights - which mentions the two rights separately, although next to each other in Articles 7 and 8. . Data protection is highly developed in the EU. The central piece of legislation is Directive 95/46, which regulates the protection of individuals with regard to the processing of personal data and the free movement of such data. Implemented into national laws, the Directive applies to all EU Member States as well as to Iceland, Liechtenstein and Norway. . Regulation 45/2001 lays down the same rights and obligations on the level of the EC institutions and bodies. It also establishes the EDPS as independent supervisory authority with the task of ensuring that the Regulation is complied with. . Citizens who feel that their rights have been infringed should contact the competent data protection authority, at national or European level. As this is a specialised field, some useful information is available in the glossary, and the Q&A section of this website. This may also be helpful for those who want to know more about the obligations they need to comply with. . .http://www.edps.europa.eu/EDPSWEB/edps/site/mySite/pid/15 . .STOP THE LYME CRYMES!