Change Request for Lunch Break Time Frames for 12 Hour Employees
600
people have signed this petition.
Add your name now!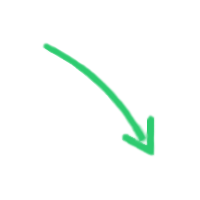 600

people

have signed.

Add your voice!
Maxine K.
signed just now
Adam B.
signed just now
Below is the letter that we are intending to send to BOLI (bureau of labor and industry) in the state of Oregon. It is in regards to the current law requiring the same lunch break time frames for 12 hour employees and 8 hour employees.
We are requesting that either:
The time frames for lunch breaks are adjusted to accommodate an additional 4 hours in a shift
or
We are allowed to sign a waiver that says we will take our breaks but in the time frame we choose (similar to the food service industry)
_____________________________________________________________
Due to this public online signature platform the name of the Health system and specific medical center have been taken out and will be included in the final letter to BOLI.
--------------------------------------------------------------------------------------------------
Dear Sirs and Madams:
We are employees of XXX Health System in Portland Oregon. We are all currently employed as Registered Nurses and Certified Nurse Assistants at XXX Medical Center. As you may be aware, our location was among those recently fined by your organization for violations of the BOLI meal period regulations. We are grateful that we have representation to protect our interest and believe the actions BOLI takes are for the benefit of Oregon laborers. However, the fine recently imposed by you organization has resulted in adjustments to our employer's meal and break requirements at work that we would like to change.
Prior to this recent fine, we experienced an employer that was strongly supportive of all its employees having the required meal period. However, the time when this meal period was taken did not always fall within the third and sixth hours of work. According to a senior member of our staffing committee, more than 90% of the violations XXX Medical Center was fined for were because of lunch breaks that were taken or completed after the sixth hour of work.
We are among the many employees at XXX Medical Center that work twelve-hour shifts. We would like to petition BOLI to make a stipulation for twelve-hour shift workers to be able to take their break at a time that is proportionally equal to that of an eight-hour shift employee. The requirement for the meal period to be taken between those hours is based on an eight-hour shift. We have attached an addendum to this letter that provides written and visual explanation of what this means (see Addendum A – visual representation of 8 hour vs 12 hour shifts).
Finally, we would like to add that our work environment is completely unsuited to mandating specific hours during which break periods must be taken. Our work as nurses and CNA's entails the ever varied and changing issues arising from taking care of ill human beings. There is no off switch on our patients. We cannot always know when a patient's condition may begin to deteriorate, which would require our immediate time and attention and therefore require us to postpone our meal break. The flow of our workday also depends on other departments within the hospital. Admissions, transfers and discharges result from the flow of other units. On our unit specifically, the greatest turnover in number of patients historically occurs between 10 am and 6 pm (I can add another addendum here with the staffing plan for our unit which graphically shows this trend). Were we to insist on taking our meal period regardless of the condition of our patients or need to admit or patient flow needs we could be held liable for patient abandonment, which could result in losing our license to practice nursing and thus our ability to earn a livelihood. Despite these facts, XXX Medical Center has historically been able to provide meal period breaks with nearly 100% compliance (except that these breaks don't always fall within the 3rd-6th hour of the shift window as mentioned above). Changing the timing of when the meal period must be taken to account for the actual hours when meal breaks are reasonably taken in a twelve-hour shift can be provided by a stipulation for twelve-hour shift employees.
If such a stipulation is unable to be made, for reasons far outside our scope of knowledge and experience, then we simply ask for the ability to submit an exception/waiver similar to the one BOLI has granted to food service employees.
We look forward to being able to meet with a representative from BOLI and advocate for our request. We believe it is imperative that nurses and CNA's take meal periods and do not wish to waive our right to a break. We simply want to make the timing requirement of said break different to account for the length of our shift and the nature of our work. As you can see from the final addendum to this letter (Addendum B – the signatures of all in support), there are many employees at XXX Medical Center who agree with this idea and support it.
Thank you so much for your time and attention to our request. We look forward to hearing from you.