Lumix GH1 Firmware Request
878
signers.
Add your name now!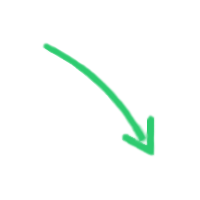 878

signers.

Almost there!

Add your voice!
Maxine K.
signed just now
Adam B.
signed just now
To: Panasonic Lumix GH1 Photography Division Attn: Ichiro Kitao, General Manager of Panasonic's DSC Product Planning Group Hello, I wanted to say thank you for producing such a fine camera as the exciting new Lumix GH1. It really is an impressive feat for Panasonic's first step in the hybrid still and video realm. It succeeds and delivers on so many levels. That said there are several areas that are inhibiting video professionals from fully embracing the GH1 as a complete camera. I'm listing the most important features requested in online forums and reviews. If it were possible to implement some of these features in a firmware update it would help the GH1 establish a very strong foothold in this new hybrid still and video market. 1. Video output: At the moment there is no way to monitor the GH1 on an external television or production monitor. This is a huge problem for those interested in using the GH1 on professional gigs where producers and clients are often huddled around the monitor during takes. Even standard def composite output would be useful. 2. AVCHD 1080 24P is a great shooting feature, however it's problematic in post-production due to pulldown. Users have had problems removing pulldown. An easier solution is to introduce a firmware update to allow a 1080 24P native recording mode. 3. 720P MJPEG 30P is a great option on the GH1. An even better option for professional filmmakers is two more MJPEG modes, 1080 24P native, and 720 24P native recording at a higher bitrate. The advantage of MJPEG is that it's an intraframe codec. If a firmware update allowed recording at 24P in MJPEG it would allow users to overcome the high detail scenes that break the AVCHD codec. 4. AVCHD breaks up in 1080 24P mode on scenes with high detail or when the camera pans quickly. It has been noted on several online websites that the 17mbps AVCHD implementation in the GH1 isn't as robust as the implementation on other consumer AVCHD cameras. People have mentioned the Canon HFS10 and the Panasonic HMC150 camcorders as very good examples of AVCHD implementation. Users believe this is because the GH1 doesn't utilize B-frames when encoding in its AVCHD implementation. If there's a way to improve the implementation in 1080 that would be a huge help. If it's not fixable in firmware, then it's something to consider for the next version of the GH1. Lastly, I'm writing because I'm very excited about the GH1 and the features it offers. There are several cameras out right now that don't offer nearly as many features. The Canon 5DII just got a manual control firmware update and is rumored to have a 24P update coming out soon. It doesn't have nearly the features of the GH1, but users are attracted to the higher bitrate that can withstand high detail scenes that choke the AVCHD codec. The GH1 is certainly impressive. However, because of the limitations, I cannot buy it and use it in my business. If you could just make these few corrections, I know that many, many of us would be very likely to buy the new GH1. With an MJPEG firmware update enabling high bitrate 24P recording at 1080 and 720, video out capability and native 24P AVCHD recording, many more people would purchase the GH1.
Sponsor
Isaac Brody: DVXuser Online Forum Moderator and filmmaker.
Links
http://www.dvxuser.com/V6/forumdisplay.phpf=177 Forum on DVXuser dedicated to the discussion of the Lumix GH1 and its workflow.