Lock Johnny Elmo Sheppard Jr Up
32
people have signed this petition.
Add your name now!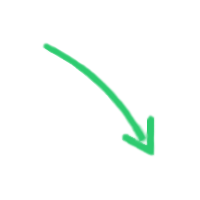 32

people

have signed.

Add your voice!
Maxine K.
signed just now
Adam B.
signed just now
Johnny Elmo Sheppard Jr (Johnny Bea, JohnnyB, Johnnyb34434,Johnnyb3443, John Bea), has committed a few crimes and some completely intolerable.

Crimes:

Pedophile,
Stolen Valor,
Harassment Of Minors,
Threats To Minors & Families,
Fraudulent Actions
Encouraged Suicides
Proof : http://prntscr.com/6c5z79
______________________________________
As said in our constitution "We the People of the United States, in Order to form a more perfect Union, establish Justice, insure domestic Tranquility, provide for the common defence, promote the general Welfare, and secure the Blessings of Liberty to ourselves and our Posterity, do ordain and establish this Constitution for the United States of America.", WE THE PEOPLE want justice for all the unjust acts committed by Johnny Elmo Sheppard Jr.

He has threatened multiple families and had people threatened by giving out false information out on the internet and cyber realm, also posted on many websites he has ADMITTED he has committed the crimes such as being a pedophile, and stolen valor. Help us get justice for those families, help us get justice for those who have been effected by anything Johnny Elmo Sheppard Jr has done, said, or acted upon in any manner.


Justice will prevail, so help us make this change. Because God knows we need it.