End Legal Abuse & Corruption in the UAE
61
people have signed this petition.
Add your name now!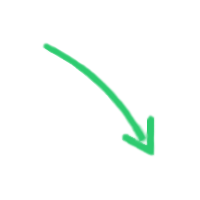 61

people

have signed.

Add your voice!
Maxine K.
signed just now
Adam B.
signed just now
STOP LEGAL ABUSE & CORRUPTION IN THE UAE
Systemic legal abuse corruption in the United Arab Emirates poses significant risks to foreigners in the country. They can lose their homes, their incomes, their businesses, their life-savings, their freedom, and sometimes even their lives when they become entangled in a legal system where the rules are vague, arbitrarily enforced, and inherently biased in favour of Emiratis. While the UAE has invested in real estate development and tourism, it has not made a similar effort to develop the infrastructure of its legal system, and this is severely hindering its status as a safe place for foreigners to visit, work and live.
Detained in Dubai is dealing with 3 current, thoroughly evidenced cases that highlight the various legal abuses which frequently victimise Expats in the UAE. We call upon the government to resolve these cases to demonstrate "good faith" in reforming the legal system of the country to prevent continuing instances of misconduct by the authorities.
1. A British National was robbed of his 50% shares in a multimillion dollar company when the company was "gifted" to a member of the Royal Family by his Emirati business partner against his will. The case involves outrageous legal misconduct and judicial corruption.
2. Another British National was cheated out of her home and life savings by a prominent real estate developer so they could resell the property for a higher price. This case illustrates the impunity with which state-owned companies can breach legal contracts, leaving foreigners with no recourse.
3. Yet another British Citizen has been held in detention for over a year without charge. Although his innocence has been clearly demonstrated, and a judge ordered his release 8 months ago, the Public Prosecutor refuses to free him. This case shows the unchecked power of the Prosecution to indefinitely detain individuals even in defiance of court orders.
These cases are by no means unique, but they exemplify some of the most common systemic failings in the UAE. We are calling upon the Emirates Government to establish an independent body to review and reform the country's legal system, and to intervene in these particular cases to demonstrate their seriousness about the prevention of legal abuses. We have further examples and a history of cases that could be reviewed, in order to assist the UAE with any endeavours to reform the judicial system.
The United Arab Emirates is a remarkable country, with tremendous potential, it deserves a legal system as modern as the Dubai skyline.
Twitter: https://twitter.com/detainedindubai
Facebook: https://www.facebook.com/detainedindubai
info@detainedindubai.org