Allow for the Commutation and Release of Walter R. Dixon
127
people have signed this petition.
Add your name now!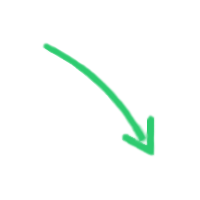 127

people

have signed.

Add your voice!
Maxine K.
signed just now
Adam B.
signed just now
My name is Stephanie Dixon and my husband's name is Walter (Walt) Dixon and we have been desperately fighting the judicial system in order to get a new trial or a reduction in sentence. His sentence was 25 years with parole eligibility at 85% which is 22 1/2 years and he has served almost 15 years of that sentence. I will explain more about his sentence further on.
If you would like to read the history of our case and the injustice that has consumed our lives for almost 15 years please feel free to look us up on Facebook at #Justice4Dixon .There are many details included on our Facebook page but i will include a summary of the case that we wrote out in the last motion we filed.Although first, let me tell you a little about ourselves and why we have started this petition at this time.
We would like to show family and community support for the release of Walter and the best way to do so would be with this petition and job offers to show stability, Ultimately we would prefer Walt's entire conviction be set aside, though due to the fact that the Commonwealth rarely does that, we are pleading for any relief. We are proposing that the Governor commute the remaining time Walt has of his sentence. This would be 15 years time served, which still falls under KRS statute requirements for his charges, and was the original offer from the prosecution before trial commenced. Another option, would be to have the sentence stay the same but allow Walt to serve his remaining time on Home Incarceration until his original parole date/minimum expiration date which is in April 2024. Based on good behavior, giving him a chance to come home at 65% of his sentence served. The state will still have him in "custody" and it will give him a chance to support his family and prove himself to be a productive member of society. Th latter solution is something that we are hoping to present to the Penal Code Reform Committee. As of today Walt has had exceptional behavior and out of 15 years only lost 180 days "good time credit" due to small infractions during a stressful time when I was trying to recover from cancer, all of which he earned back. He has taken every class available to him and even some twice, including educational,technical and rehabilitative; an officer of the Jaycees and was president of the NAACP for several years; became in charge of photographs, food orders, charities and fundraisers; became certified through Aramark for health and food safety statewide and given a "future job" once released; he was also apart of the Death Row Dogs Program and not only became one of the top trainers and veterinary assistant but also would give speeches and presentations when visitors from Frankfort came to the prison. There are so many other things that could be listed as an accomplishment that he has done while he has been incarcerated to keep himself out of trouble and focus on coming home. The way his sentence is, and others that have 85% parole eligibility, is that no matter what they do, they can never get released early. "Good time Credit" can only go as far the Earliest Parole Date. This is counter active because part of rehabilitation is that good behavior should be rewarded, and when its not it becomes disheartening. The fact that he has done all these things for 15 years without the law in his favor should show his true character. And should really bring into question the validity of the conviction, but that is getting off topic, I hope by the time you are finished reading this I have been able to accurately portray our life together.

Walt and I met on March 25, 2000 and have been together every since the moment we laid eyes on one another. Neither of us could have dreamed that the week after we married in 2003 our lives would be completely turned upside down. No one can imagine what it is like to be apart from someone you love unless they have done it themselves. Some people are able to empathize, because they either have a loved one in the service or work for weeks or months away from home, but for the spouses and children of incarcerated individuals,life can be incredibly hard. Not just the physical aspects, but the emotional, financial and spiritual struggles can be draining. The worst part is when others act as though you choose this life, when that can not be further from the truth. Yes, people do things that deserve consequences, people are also wrongly convicted, and the worst of all is that our prisons systems have become just another form of slavery and driven by money rather than rehabilitation or justice. Both of Walt's sons (whom I love as my own) were so young when he was locked away. The oldest of our boys was 10 and now is 24 and missed his formative years with his father. The youngest was 3 and will soon be 17, he has no memory of his father not being in prison other than pictures and stories we've told him. We have done everything we know to help our family stay together and remain close regardless of physical barriers. I wont stay on my soapbox for long,, though it can be easy to climb up there given the experiences we endured. Walt hopes to be able to speak to kids of incarcerated parents/ juvenile delinquent programs so that he can help stop the cycle of incarceration and advocate on Penal Code Reform.
Ask yourself these two questions...
1) How has mass incarceration and extended sentences affected you? Whether personally or financially? Every person in the country has been touched by the mass incarceration of it's citizens.
2) How much time is adequate for someone to serve to be rehabilitated and do the current laws reflect that? There are so many individuals who have been put into prison and have no hope of getting out, or if they do its 20+ years, which unless someone was killed or their quality of life diminished greatly, seems grossly unjust.
During Walt's time in prison, we have had to watch family and friends move on in their lives around us, Starting careers, taking vacations, having children and experiencing everyday life together. We have had our sons' grow into young men and try to give them some sense of normalcy and love, We have dealt with my own cancer diagnosis and disabling health conditions and most recently the death of several family and friends. We have done a lot to make our relationship meaningful and full of love, faith, commitment and strength that we otherwise would not have experienced. We have had to grieve the loss of the life we wanted and have accepted the life we have been given, We only hope that our experiences can empower change for the future and that ultimately we be given a second chance in life. Thank you for your time and participation. For those interested in knowing more, below is the summary of the case I had mentioned previously, or visit our Facebook page i linked above.
__________________________________________________________________________
Statement of the Case
On April 13, 2003 a robbery occurred on Bardstown Road in Jefferson County, Kentucky (Louisville, Kentucky) causing Mr. Tommy Wells to suffer various injuries, requiring Mr. Wells to be transported to Norton's Hospital for medical treatment due to his injuries. Mr. Wells alleges that during the robbery, his wallet, cellular phone and fossil bracelet was taken all of which valued at five hundred dollars ($500).
The police report stated that the crime scene was taped off and technicians were called to process the scene, the police stated the cellular phone was found busted up a short distance from the crime scene, along with a brick that had blood on it that was allegedly used, and a beer can; each of which was placed into evidence. The crime scene was said to be secured but the court record reflects that Tommy Wells' friend(s), Jason Gilbert and Kenny Young were allowed to contaminate the scene by walking through the area that was to be processed; and were interviewed within the parameters of the crime scene instead of outside of it. As well as technicians and the first officer on the scene missed a piece of evidence that was originally described as stolen. The fossil bracelet was said to have been stolen but in fact was found 6 weeks later on the scene by Jason Gilbert. This occurred on May 22, 2003 when the detective met with Mr. Wells and his friend, Jason Gilbert. This bracelet was either placed at the scene after the fact by Wells and/or Gilbert or was missed initially by police. Either way, it was not placed into evidence to be tested once it was found and was not even mentioned in trial. It was only mentioned in the police report and is nearly illegible in the report itself.
On or about April 20, 2003, a week after the alleged robbery, Mr. Dixon was exiting Phoenix Hill Tavern on Bardstown Road. He was stopped right outside of the doorway by a Louisville Police Officer, merely a few yards from the alley of the alleged robbery. The officer requested movants identification, which the movant complied with. After running a check on movant, and having no reason to detain him when the check came back clean, he proceeded to write down movants information before letting him leave. Unaware of the reasoning behind this random check movant continued on his way but remembers seeing the officer cross the road and hand this information to a man. It was later determined this person was Jason Gilbert, Tommy Wells' friend. He had been returned to Louisville a week after his friend was robbed to go out with some other friends. And said he recognized Mr. Dixon as someone who had been at the bar the previous week. Which in reality should not seem that concerning, being that Mr. Dixon frequented the bars in the area. Mr. Gilbert walked up to an officer and told him that Mr. Dixon had robbed his friend the week prior. The officer then proceeded to write down movants information and hand it to Mr. Gilbert and instructed him to hand it over to the Detective in the case. Several things are wrong with this scenario; one of which that Mr. Gilbert was not actually a witness or near the crime scene at the time of the alleged robbery, and upon the officer finding out that Mr. Dixons record was clean. Should have not written down his information and handed it to a supposed witness. This could have resulted in retaliation against Mr. Dixon, and in fact did become that in the way of a wrongful conviction. The officer should have given Gilbert his own information and told him to have the Detective in charge contact him for Mr. Dixons information. Mr. Gilbert according to the police report did nothing with this information and did not relay it to the detective for another 5 weeks later. Only after the detective tracked him and Wells down, according to the police report.
In fact, on May 19, 2003, a photo pack was created by the Detective Steven Watts. As shown in the investigative report the photo pack was created when detective Watts talk to Tommy wills and Jason Gilbert, they said his name was Walter Dixon black male, 30 years old and lives somewhere on Bardstown Road. The last sentence on the investigative report states that the detective created a photo pack and called the victim and Gilbert and they were to meet two days later near the crime scene. After discussing the case with Wells and Gilbert they planned on meeting the next day again at the same location. At this point the investigative report states that a "different" photo pack was made and at this time it was shown to Gilbert and Wells and is the one that is placed in a discovery packet. The detective and prosecution withheld the first photo pack that was created and shown to Gilbert and Wells the previous day. The detective's investigation report clearly states that he made a first photo pack with Walter Dixon in it; and then met with the victim and his friend 2 days later at the scene to discuss the case. Yet he made another photo pack and asked him to meet the next day. This can only imply that no identification was made in the first photo pack. And in the second photo pack the victim was only able to make a 70% identification and Gilbert, who was same person who pointed out Walter Dixon could not make a positive identification. Not only where the defense not made privy to the first photo pack and its results but the detective was unprofessional as attempts for witness identification. As stated and KRS chapter 421 the use of sequential lineups are more effective than simultaneous ones. Based on the fact that the eyewitness is comparing the pictures to one another, rather than comparing their memory to the pictures. The lineup should only be conducted by an administrator who is not participating in the investigation of the crime and is unaware of the person who is a suspect. This is because they can give cues and certain body language in order to sway the witness identification in favor of the investigation. They also must separate eye witnesses so they do not determine what the other is doing. It also states that an eyewitness is not to know the person's identification before they are shown the photo pack. Jason Gilbert knew Walter Dixon's name, approximate age and a partial address six weeks prior to being shown any photo packs. He should not have been considered and eye witness based on the fact that he was not at the scene at the time of the alleged robbery; he also was the one who portrayed the movant as a suspect, but during a photo pack could not identify him yet in court was able to. The moment he was handed Walter Dixon information 6 weeks earlier he became a tainted eyewitness when it comes to the photo packs and what is considered to be admissible in court. Had Jason Gilbert, and possibly Wells, been suppressed as a witness(s) there would have been a completely different outcome at trial. Although KRS chapter 421 only took effect in 2012 it states that it is available as remedy failure to comply with any of the requirements AB Section 1 through 3 of this act shall be admissible in support of claims of eyewitness misidentification as long as such evidence is otherwise admissible. There was no physical evidence in the movants case and the eyewitness identification is not admissible in court. Neither Tommy Wells nor Gilbert should have been considered a witness based on the fact that nearly every subsection has been violated. Therefore there is no evidence linking movant to said robbery.
On May 22, 2003 when the photo packs where shown, the Detective had taken both men back to the scene and that's when the fossil bracelet was found in the weeds by Gilbert. How did police and trained technicians miss a piece of evidence as large as a bracelet lying in the weeds during their investigation of the crime scene; but six weeks later Gilbert, Wells and Detective Watts are walking through the scene and just happened to come upon it. This was not placed into evidence and it was not tested to see if there were fingerprints that could have led to the conviction of the guilty party. This piece of evidence could have been pivotal in an acquittal for the moment. It could have had fingerprints on it that led to another suspect, and more importantly, the right suspect.
In his report, the detective stated that on May 23, 2003 he made an attempt to contact Mrs. Dixon through her probation officer, Amanda Mabson-Peyton. He asked the probation officer questions about Walter Dixon and Stephanie Dile (Dixon) and was told that she lived in the area at the time of the alleged Robbery and believed she had married Dixon had resides in Buffalo, KY. This statement is completely absurd and goes to show yet another way the police log was tampered with. Dile (Dixon) was on home incarceration at the time of this phone call and was indeed living in Buffalo, KY with her parents. But Walter Dixon was on state probation and the two were unable to have contact with one another unless they were married. Amanda Mabson-Peyton was very strict on this policy and knew from day to day what Dile was doing because she had only been placed on home incarceration a few weeks earlier, and Dile was in contact with her constantly because of asking permission to search for jobs, doctor appointments, etc. When movant and his then fiancé had been apart without physical contact for almost 6 weeks they decided on June 11, 2003 to get married at her childhood home where she lived and set the date for June 13, 2003. Therefore, the need for the courts to be aware of this information is to show that in fact, neither the probation officer nor the detective could have assumed they were married a month before they were, because they decided 2 days before the wedding to get married. On this very day, June 13, 2003 the detective made his photo pack of Dile (Dixon) and drove to Bardstown, KY to see about an identification being made from Wells. Wells made an identification of Dile (Dixon) as the white female involved in the Robbery. When in fact the original statement taken at the scene, and trial tapes, show that Dile (Dixon) was nowhere near the scene of the alleged Robbery. In fact, Dile Dixon never denied being at the bars that night and drinking with a group of people, involving Wells. Just as her and her fiancé had done countless times before the night of April 13, 2003. Even the judge was aware of the fact that no Robbery had been proven nor a conspiracy to rob anyone was possible and her conviction was set aside (JNOV) at sentencing. There was no evidence to show either party was involved, only a story told by the prosecution and detective that had no evidence to back it up. The only reason movant was not given the same acquittal was because his lawyer did not file his direct appeal and encouraged him to sign away those rights even though it was evident that the case had merit to be won at a direct appeal.
The court record shows that the detective stated that both the movant and his wife were told in advance that they were being investigated and that was why they got married. The entire trial was based around this assumption, even calling movants mother in law to the stand with the intention of being a hostile witness and impeaching her. The fact that the jury only knew as the probation officer as a "friend" made it seem that there was a possibility that the movant and is wife knew in advance. But in fact, the probation officer wasn't even contacted till the day of the wedding and being that it was a Friday evening, Amanda Mabson-Peyton didn't call the movants wife until the next week, on Monday, June 16, 2003 and the conversation was about the marriage that had occurred the previous week and that a detective need to speak to her and answer some questions; and that when she went to the meeting to let her know so she could make sure to enter the time and information on the home incarceration system at the federal courthouse. On June 17, 2003 and only then, did the movants wife speak to the detective and agreed to come to the Louisville office the next day. On June 18, 2003 after driving to Louisville to speak with the detectives, Dile (Dixon) was arrested and charged with complicity to commit Robbery in the First Degree and a warrant was set into motion for the movant on the same charges.
During the period of August 2003 the Jefferson County Grand Jury returned a true bill on indictment no: 03-CR-2039 charging both Mr. and Mrs. Dixon with committing the offense of Robbery in the first degree and or complicity thereto. Mr. Dixon was later indicted just a few days before trial without his knowledge, or attorney present, on the persistent felony offender in the second degree.
On April 12, 2004 the indictment proceeded to trial. Following a three (3) day trial the jury returned a verdict of guilty. The Commonwealth's office submitted a plea of guilty on the second degree persistent felony offender offense to avoid allowing the jury to impose a sentencing recommendation on the underline charge and to prevent Mr. Dixon from being reviewed by the Appellate Court. By the erroneous advice from his attorney, Mr. Dixon accepted the Commonwealth's offer on the plea of guilty to the persistent felony offender in the second degree (PFO II).
The Commonwealth erroneously and deliberately deprived Mr. Dixon from his appellate process on the jury's verdict by adding to the plea agreement that Mr. Dixon would waive his right to his appeal on the Robbery conviction. Which Mr. Dixon has a constitutional right thereto. Despite any plea agreement on the persistent felony offender offense. Mr. Dixon was deprived of the aforementioned fundamental rights as well as various other constitutional rights which are protected under both state and federal law and which will be set forth in movants memorandum in support of his claim of errors that are consolidated and incorporated herein.