Speak out to the Napa DA in support of just punishment for felons who steal grapes
1422
signers.
Add your name now!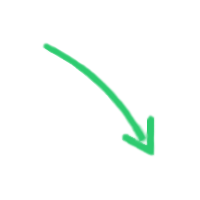 1422

signers.

Almost there!

Add your voice!
Maxine K.
signed just now
Adam B.
signed just now
VINTNERS & NAPA VALLEY RESIDENTS- PLEASE TAKE A MOMENT AND READ THIS LETTER ABOUT OUR CASE WITH OUR FORMER VINEYARD MANAGER. WE NEED YOUR HELP AND SUPPORT FOR JUSTICE.
Dear Fellow Vintners & Napa Valley Residents:
I have been growing grapes and making wine here in Napa Valley since 1990. You may have read that my former vineyard manager, Jeff Hill of the Hill Wine Company, LLC, was arrested for stealing grapes from my vineyards after harvests on both October 17 and October 21, 2014. On October 21, 2014 at 2:00 a.m., Mr. Hill was caught stealing my Cabernet Sauvignon grapes from the harvest at our Oakville Vineyard as he diverted trucks to his own winery. We became aware of the theft that occurred on October 21st based upon information provided by Mr. Hill's employees. We were also informed that Mr. Hill had previously stolen grapes from our Howell Mountain Vineyard on October 17th. While we were able to recover the grapes stolen on October 21st, we never recovered the grapes stolen on October 17th. The grapes that were stolen and not recovered were very valuable. With those grapes, we make wine that is sold for $195 a bottle. We lost grapes that would have produced 375 cases of wine thus resulting in a loss that exceeds $800,000.
As a result of the arrest, Mr. Hill was charged with two felonies for grand theft. The criminal case against Mr. Hill is known as the case of The People v. Jeffrey James Hill filed in Napa County Superior Court, Case No. CR169869. Mr. Hill's arrest was chronicled in both the New York Times and the Napa Register.
On July 14, 2015, the District Attorney's Office entered into a plea agreement with Mr. Hill wherein Mr. Hill pled guilty to the theft that occurred on October 21st and, the charge for the theft on October 17th was dismissed. A copy of the plea agreement is attached. The sentencing hearing is scheduled for August 11, 2015 at 9:00 a.m. in Department E of the Napa County Superior Court located at 1111 3rd Street in Napa, California, Judge Mark S. Boessenecker presiding. At the hearing, Mr. Hill will ask that his felony conviction be reduced to a misdemeanor.
I intend to oppose any reduction of the crime from a felony to a misdemeanor. Attached hereto is a copy of the letter that I submitted to the Court in support of a felony conviction including incarceration.
I believe that the investigation, prosecution and sentencing in this case affects every vintner in the wine business. Our businesses demand protection. One way that we obtain that protection is for potential criminals to know that the theft of grapes is a felony that results in incarceration. If Mr. Hill is allowed to avoid jail time and only receive a misdemeanor conviction, then our County sets a precedent of minor punishment for what are major crimes against our businesses. Given the value of our grapes and our wine, potential criminals may decide to steal our grapes because the economic benefit of the crime outweighs the risk of the minor punishment that may result if caught. I do not want this message to be conveyed. Instead, I want the law to be a strong deterrent against such crimes so that potential criminals know that they will be convicted of a felony and sent to jail for stealing our grapes.
If you agree, I ask that you submit your opinion to the Court before the sentencing hearing on August 11. Any letters of support should be sent by email to Jennifer Morowit at jennifer.morowit@countyofnapa.org and addressed to The Honorable Mark S. Boessenecker, Napa County Superior Court, 1111 Third Street, Courtroom E, Napa, California 94559. You can also sign and leave your comments on this petition in support.
Sincerely,
Dave Del Dotto
Del Dotto Vineyards