Petition to Support Article 9 of the Japanese Constitution
1028
people have signed this petition.
Add your name now!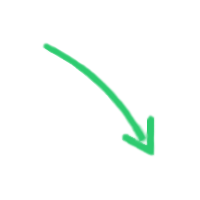 1028

people

have signed.

Add your voice!
Christopher Spicer H...
signed recently
Daniel Del Toro
signed recently
Petition to Support Article 9 of the Japanese Constitution In 1947, following the devastation of World War II and the nuclear bombing of Hiroshima and Nagasaki, Japan adopted a new constitution. One provision of this document-Article 9-renounces war. It states: 1. Aspiring sincerely to an international peace based on justice and order, the Japanese people forever renounce war as a sovereign right of the nation and the threat or use of force as means of settling international disputes. 2. In order to accomplish the aim of the preceding paragraph, land, sea and air forces as well as other war potential will never be maintained. The right of belligerency of the state will not be recognized. Now, some 58 years after this historic renounciation of militarism and war, some political forces in both Japan and the United States are seeking to repeal the crucial second paragraph of Article 9, which would open the way for the re-militarization of Japan. This retrograde step would constitute a dangerous development, given regional unrest in Asia and the aggressive expansion of U.S. military might throughout the world. Therefore, as advocates of peace, I/we, the undersigned: Express support for maintaining Article 9 of the Japanese constitution; Offer my/our heartfelt thanks to the people of Japan for their historic and principled stand for peace, and for their total support of both nuclear non-proliferation and the abolition of all nuclear weapons, and Demand that the United States government cease attempts to pressure the people of Japan and honor Japan\'s own political process.
Sponsor
http://www.forusa.org