ΘΕΛΩ ΝΑ ΕΠΙΣΤΡΕΨΩ ΣΤΗΝ ΠΑΤΡΙΔΑ ΜΟΥ ΤΗΝ ΕΛΛΑΔΑ - I WANT TO RETURN TO MY COUNTRY HELLAS
1847
people have signed this petition.
Add your name now!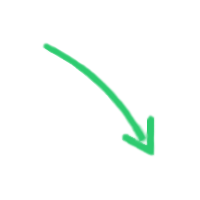 1847

people

have signed.

Add your voice!
Maxine K.
signed just now
Adam B.
signed just now
ΨΗΦΙΣΜΑ
ΕΛΛΗΝΙΚΗΣ ΕΠΙΤΡΟΠΗΣ ΓΙΑ ΤΗΝ ΕΠΙΣΤΡΟΦΗ ΤΩΝ ΓΛΥΠΤΩΝ ΤΗΣ ΑΚΡΟΠΟΛΗΣ (Ε.Ε.Ε.Γ.Α.)
– ΑΡΧΕΙΟΥ ΠΟΛΙΤΙΣΜΟΥ
ΓΙΑ ΤΗΝ ΑΜΕΣΗ ΕΠΑΝΕΝΩΣΗ ΤΩΝ ΓΛΥΠΤΩΝ ΤΟΥ ΠΑΡΘΕΝΩΝΑ ΚΑΙ ΤΗΝ ΕΠΙΣΤΡΟΦΗ ΤΗΣ ΚΑΡΥΑΤΙΔΑΣ, ΤΟΥ ΚΙΟΝΟΣ ΤΟΥ ΕΡΕΧΘΕΙΟΥ ΚΑΙ ΤΩΝ ΠΛΑΚΩΝ ΤΗΣ ΖΩΦΟΡΟΥ ΤΟΥ ΝΑΟΥ ΤΗΣ ΑΘΗΝΑΣ ΝΙΚΗΣ
1801-2021:
- 220 ΧΡΟΝΙΑ ΑΠΟ ΤΟΝ ΔΙΑΜΕΛΙΣΜΟ
ΚΑΙ ΤΗΝ ΛΕΗΛΑΣΙΑ ΤΩΝ ΜΝΗΜΕΙΩΝ
ΤΗΣ ΑΚΡΟΠΟΛΗΣ
- 220 ΧΡΟΝΙΑ ΜΑΚΡΙΑ ΑΠΟ ΤΗΝ ΠΑΤΡΙΔΑ
- 200 ΧΡΟΝΙΑ
ΑΠΟ ΤΗΝ ΕΛΛΗΝΙΚΗ ΕΠΑΝΑΣΤΑΣΗ
ΑΠΑΙΤΟΥΜΕ από την Ελληνική Κυβέρνηση, την Κυβέρνηση του Ηνωμένου Βασιλείου και το Βρετανικό Μουσείο να κινήσουν άμεσα τις διαδικασίες για τον επαναπατρισμό και την οριστική επανένωση των Γλυπτών του Παρθενώνα, και την επιστροφή της Καρυάτιδας, του Κίονος του Ερεχθείου και των πλακών της Ζωφόρου του Ναού της Αθηνάς Νίκης, σύμφωνα με το Διεθνές Δίκαιο.

KAΛΟΥΜΕ όλους τους Έλληνες Πολίτες και τους Πολίτες του πολιτισμένου Κόσμου να συστρατευθούμε ενάντια στην προσβολή και την Ύβρι, για το Κοινό Καλό της Ανθρωπότητας, στο όνομα της Αλήθειας και της Δικαιοσύνης. Ο Πολιτισμός θα σώσει την Ανθρωπότητα.
VOTE
HELLENIC COMMITTEE FOR THE RESTITUTION OF THE ACROPOLIS MARBLES
- CULTURE ARCHIVE - ARXEION POLITISMOU
FOR THE IMMEDIATE REUNIFICATION OF THE PARTHENON SCULPTURES AND THE RETURN OF THE CARYATID, THE COLUMN OF THE ERECHTHEION, AND THE FRIEZE OF THE TEMPLE OF ATHENA NIKE (VICTORY)
1801-2021:
- 220 YEARS SINCE THE DIVISION AND THE ROBBERY OF MONUMENTS OF THE ACROPOLIS
- 220 YEARS AWAY FROM HOMELAND
- 200 YEARS FROM THE GREEK REVOLUTION
WE DEMAND that the Greek Government, the Government of the United Kingdom and the British Museum immediately initiate the procedures for the repatriation and the final reunification of the Parthenon Sculptures, and the return of the Caryatid and the Column of the Erechtheion, and the Frieze of the Temple of Athena Nike, according to the International Law.
WE CALL on all Greek Citizens and all Citizens of the civilized world to join us against the insult (ΥΒΡΙΣ), for the Common Good of the Humanity, in the name of Truth and Justice. Civilization will save Humanity.
Το ψήφισμα στην ελληνική: http://www.arxeion-politismou.gr/2021/01/psifisma-gia-epanapatrismo-kai-epanenosi-ton-glypton-tis-Akropolis.html?spref=fb&fbclid=IwAR2vc1Be_wANSUCXUeIMFPsjmdbkZv5TDNI2EYI9ojxEQDrKiJe0TBi8Ecc
The vote in english: http://www.arxeion-politismou.gr/2021/01/VOTE-FOR-THE-IMMEDIATE-REUNIFICATION-OF-THE-PARTHENON-THE-ERECHTHEION-AND-THE-TEMPLE-OF-ATHENA-NIKE.html?spref=fb&fbclid=IwAR0mLEL1cfONQh90Lm5JhgKcUk974a1sqXMgbrhaO_xVAjOzYBN-GINO-l4