نه به معافیت از مجازات/نه له مجازاتو خونديتوب ته/Noimpunity
151
people have signed this petition.
Add your name now!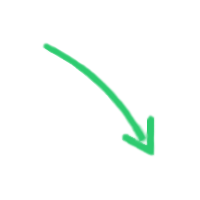 151

people

have signed.

Add your voice!
haris jamalzada
signed recently
Daud Junbish
signed recently
یافته های مرکز خبرنگاران افغانستان نشان می دهد که از سال ۱۳۷۳ تا ۱۳۹۶، ۷۵ خبرنگار و کارمند رسانه ای در رویدادهای جنگی و یا جنایی در کشور کشته شده اند و متاسفانه بیشتر از ۹۵ درصد آنها تحت پیگرد قانونی قرار نگرفته اند و عدالت در مورد آنها تامین نشده است
از شما صمیمانه می خواهیم تا به ما بپیوندید و با حمایت از این دادخواهی، به حکومت افغانستان پیام قاطع بدهیم که رسیدگی به این رویدادها را در اولویت کاری خود قرار بدهد و به فرهنگ معافیت از مجازات در کشور پایان بدهد
برای معلومات بیشتر به این نشانی مراجعه کنید

د افغانستان د خبريالانو مرکز موندنې څرګندوي چې له ١٣٧٣تر ١٣٩٦کال پورې ٧٥ خبريالان او رسنيز کارکووکي د هېواد په بېلابېلو جنګي او جنايي پېښو کې وژل شوي او له بده مرغه چې ٩٥ سلنه يې په قانوني ډول نه دي تعقيب شوې او په اړه يې عدالت نه دى تامين شوى.له تاسونه به درنښت غوارو چې زمونږسره يوځاى شى او له دغې عدالت غوښتنې په ملاتړ حکومت ته پرېکنده پيغام ورکړو چې ددغه پېښو څېړنه په خپلو کاري لومړيتوبونو کې راولي او په هېواد کې له مجازاتو د معافيت کلتور پاى ته ورسوي.
In a shocking development, as many as 75 journalists and media workers have been killed since 1994 in Afghanistan. Unfortunately, but their killers with the exception in four cases continued to enjoy impunity.
Join Afghanistan Journalists Center(AFJC) in calling on Afghan National Unity Government to make justice in journalists and media workers killings a top priority.
Learn more about the problem of impunity and how it impacts press freedom in Afghanistan here