Pledge to Reduce Idling on William Paterson Campus
69
people have signed this petition.
Add your name now!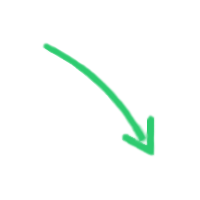 69

people

have signed.

Add your voice!
Maxine K.
signed just now
Adam B.
signed just now
By adding my name to this petition, I pledge to reduce the amount of time I spend idling in my car on William Paterson's Campus, and in my daily commute. I support Earth First in their efforts to make our campus more sustainable and environmentally friendly.
The Facts:
Turn off your ignition if you're waiting more than 10 seconds. Contrary to popular belief, restarting your car does not burn more fuel than leaving it idling. Idling for just 10 seconds wastes more gas than restarting the engine.
The best way to warm the engine is by easing into your drive and avoiding excessive engine revving. After just a few seconds, your vehicle is safe to drive. The vehicle's engine warms twice as quickly when driven.
Idling tailpipes spew out the same pollutants as moving cars. These pollutants have been linked to serious human illnesses including asthma, heart disease, chronic bronchitis, and cancer.
For every 10 minutes your engine is off, you'll prevent one pound of carbon dioxide from being released in to the atmosphere. Reports show that In New York City alone, idling cars and trucks produce 130,000 tons of carbon dioxide each year. To offset this amount of global warming pollution, we would need to plant an area the size of Manhattan with trees every single year.
2 minutes spent idling is equal to 1 mile of driving. If you idle for 5 minutes warming up your car in the morning, 3 minutes at the coffee shop, and 8 minutes listening to the radio before class, you've burned enough gas to drive 8 miles.
For social media, please follow us on Instagram @wpuearthfirst with the hashtag #IdleFreeWillyP