Help us stop the over-development of our beloved Heritage Hill!
37
people have signed this petition.
Add your name now!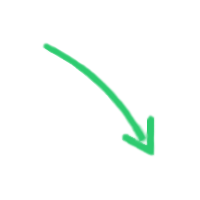 37

people

have signed.

Add your voice!
Maxine K.
signed just now
Adam B.
signed just now
Dear Heritage Hill Neighbors & Friends,
My name is Therese Voevodsky. I live in Heritage Hill and I am writing this petition to ask for your support. There are many proposals going to the various planning and historic preservation commissions in Grand Rapids which I believe will be extremely detrimental to our neighborhood. The two that I am most concerned with (that I know of...there may be more) are at 50 College Ave, SE and the corner of Madison & State (where Clark's Food Center currently is located).
A Brief Overview:
At 50 College the proposal is to change the zoning from professional office to residential, put in 87 apartment units in 4 stories (instead of current 2 stories). This is 102 beds with only 102 parking spaces.
At Madison & State the proposal is to put in a 71 unit apartment building with only 30 parking spaces!
I believe these 2 projects together are going to cause conservatively 100-150 cars to spill out onto street parking along College, Washington, Gay, Prospect, Lafayette, Jefferson, Madison and Union. These 2 projects are only 1.5 blocks apart. Where are all these people going to park?
Please see below comments which I have prepared to share with the commissions. If you would like to add anything please let me know. If you would like to continue receiving updates please let me know. If you would like your email removed from the list please also let me know.
Sincerely,
Therese
Background:
From the very beginning of this proposal my husband Mike and I and our neighbors, Geoff & Susan Gillis have been diametrically opposed to it but no one seems to be listening to us. As the neighbors that will be most impacted by the development of the property directly across the street from us and the only owning residents on this side of the block, we feel that we should have input into what is built there, specifically in regards to whether an exception should be made to change the zoning.
We feel very strongly about this for the following reasons:
1. This block of College is already the most populated and congested of Heritage Hill, possibly all of GR. Changing the zoning to residential and allowing 87 more units (102 beds) to go in is not viable or sustainable. Granted, the developers have planned for 102 off-street parking spaces which is great and apparently more than required. However, there are currently too many cars overflowing onto street parking due to the high density properties on Fulton & College and Cherry & College, and the overflow parking from GRCC. Adding potentially 150-200 more cars (50-100 with no off-street parking) will be devastating to this neighborhood. I've subsequently found out that potentially 100-140 more cars will be requiring parking due to the 10 story 71 unit building going up where Clark's Food Mart currently stands. They are only allotting 30 off-street parking spaces. These 2 developments are within 1.5 blocks of each other and will conservatively require 100-150 cars to spill out onto the streets to park. Where are all of these people going to park?
2. Whenever we have a chance to replace one of the ugly buildings that went up in the 60's & 70's (when GR collectively lost its mind and started tearing down these beautiful old homes) we should replace it with something low density, high quality, and historic looking, like the graystones or brownstones in Chicago. I find it utterly incredible and ridiculous that I and my neighborhood historic home owners, who by the way actually live here unlike the developers, can't add even ONE more unit, but we are contemplating allowing 87 to go in across the street and 71 to go in less than 2 blocks away.
3. The developers are asking for an exception to the zoning for this property. Several months ago, I asked them to come back with examples from their other properties about the number of units, number of people, and number of cars that are living/parking there, including off-street. To my knowledge they have not done that. I believe we have a right to know the environmental impact of these buildings and to request that a formal Environmental Impact Study and traffic pattern study be conducted to determine what impact there will be on the neighborhood. I also understand that the claim is that anything less than what is being requested is not financially viable. Let them prove this by showing us the finances and other potentially viable alternatives.
4. We are being asked to provide input but no one is listening. We are being asked to support a zoning change and a development plan without enough information to do so. I think we need to slow down and get all the information necessary to improve these plans so that we can support them. This is incumbent upon the developer to do so. The developer is Orion Construction and they've recently claimed to have over 550 apartments in development for Grand Rapids. See full article at:
http://orionbuilt.com/news-media/expect-more-neigh...

This group is capable of doing really nice, high end historic looking work. I think we need to hold them to that high quality standard in Heritage Hill. See the Keller & Almassian building and the Baker Student Housing projects at:
http://orionbuilt.com/projects

Please join us in our quest to stop the over-development and lack of sufficient parking in Heritage Hill. Please sign the petition and forward it to neighbors and friends who might also support us. Whether they live in or near the Hill, it will impact them directly. Thank you so much!

Therese Voevodsky cell: 520.203.3355 Please call me if you have any questions.