GTA 5 Online Battlegrounds
841
signers.
Add your name now!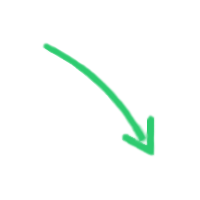 841

signers.

Almost there!

Add your voice!
Maxine K.
signed just now
Adam B.
signed just now
Welcome to the Battlegrounds:

GTA 5 Battlegrounds is a battle royale game mode set in Los Santos. Each contender buys himself in with 20 000 dollars. You get airdropped into a huge arena, set in Los Santos. The goal is to find weapons, attachments and armor and kill all your rivals. The playzone will get smaller over time so all contenders will be pushed towards eachother. The last man standing will get a good portion of the buy in pot.
TRAILER LINK:
The Arena:

The arena will cover a big portion of the map. A potential location would be Paleto bay and the forest area. The circle that get's smaller over time will be dynamic. So where your game ends up is always different and makes life for campers hard.
The Gear:
You find weapons, attachments and armor dotted around the map in unmarked crates. You have to look for them in logical locations. These will also be dynamic, so you won't find crates in the same spot. Be fast and be careful, you best avoid conflict if you find yourself unarmed at the start.
The Weapons:

Finding weapons is key. You will find weapon crates with the weapon floating above it. Pick it up and the crate disapears.
The Attachments:

The attachments you find will buff and nerf certain stats of your guns
Scopes increase range
Barrel attachments silence weapons or increase range
Forgrips increase accuracy
Different ammo types increase damage

Armor and health:
These kits are sets. You will find Armor and a few snacks to keep you going. These are more common then weapon and attachment.
Vehicles:

You will be able to find vehicles as well. But be careful, they are handy to get you from point A to B fast but are also very loud and you will apear on the map for a short amount of time.
Enemies:

You and your enemies buy yourself in with 20 000 dollars. The winner of the Tournament will walk away with a nice chunk of the pot. In the arena, you and your enemies will apear of the radar at all times. Killing your enemies will get you 5000 dollars, a good show should be rewarded. Dieing, will make you loose your entire buy in, no matter what spot you end up in.
Camping:

Campers will be put at a major disadvantage. If a player sticks around the same area for too long he will be marked on the map for everyone to see for a short amount of time. So stay moving, or be killed
The playzone:

Over time, the playzone will get smaller. Every 5 minutes the zone will decrease in size. If you're out of boundries, the device planted inside your body will blow up and needless to say.. You're out. In the end the playzone will be that small that your forced to fight it out with your contenders.
Is this even possible?!

Yes! And it's quite easy as well. There is a Last team standing game mode in the game, there are textures, animations and code for decreasing playzones. All the models are in the game, including the attachments. The only thing that requires a bit of work is actually picking up the attachments and giving the player the option to add it to the gun or to deny it.
The buy in would be interesting for Rockstar as a business perspective as well. Have 30 players spend 20 000 dollars on a tournament is a lot of money, 29 players will loose money, while one player will walk away rich. Sounds like Sharkcard sales, right?