Furcon Dances: We want Music Variety
37
people have signed this petition.
Add your name now!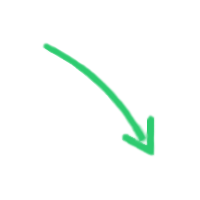 37

people

have signed.

Add your voice!
Maxine K.
signed just now
Adam B.
signed just now
One of the main attractions of many conventions, but especially within the furry fandom, is dance; from the competitions, to the night time dances, to room parties, and so on.
It doesn't take someone on their 100th con to know this.
But then why is it that across the board, for all furcons in all states, the night time dances seem to consist of majority one genre? That genre being EDM,

Even though it is in stark contrast to the music played during floor wars? And it is also only a SMALL percentage of the music selected by those who compete in the official fursuit dance competitions.

Outside of the dances you can hear people screaming for the music in floor wars from what feels like a mile away. Getting pumped to artists like, "B.O.B.", "Black eyed peas" , "Snoop Dog" , "Will. I. Am." , "Fergie"

Some of our favorite fursuit dance competitors have chosen songs such as:
"Ignition"- R.kelly" - T the dragon
"Radioactive" -Imagine Dragons - Telephone (AC 2013)
"Cake" - Rihanna - Bluethunder (AC 2013)
"Power"- Kanye - Furternity (AC 2014)
"Clarity"- Zedd- Humphery (FWA 2015)
This list goes on. and on. and on. All you have to do is search youtube.
And As I mentioned, yes there are SOME that are dancing to EDM or dubstep but it is not -everyone-

So again.
Why is it that knowing how large dance is in the fur community, conventions have yet to vary the genres incorporated? (Minus the literal 1 or 2 exceptions out of hundreds)

We want more music variety for furcon dances.
I have yet to even hear the NUMBER ONE SONG IN THE WORLD "happy by Pharell" be played at a convention dance.
Yet i've heard it bump, many a time, on speakers outside of the dance. Throwing parties in the hall ways.
Even at every day night clubs, they play popular music.
Summary?
As many have said

"there's only so much jumping up and down I want to do at a dance."
"I would PAY for a hip-hop/Top 40's DJ"

Please sign this petition in hopes that at least one of the many furry conventions or at least one of the many furcon DJ's will see this and hear us out.
We want pop. We want top 40's. we want hip hop. We want -some- songs to not be heavily edited so there is a clear beat.
Thanks for hearing us out.