Free James Maddison
19
people have signed this petition.
Add your name now!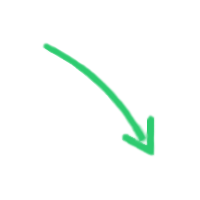 19

people

have signed.

Add your voice!
Maxine K.
signed just now
Adam B.
signed just now
The purpose of this petition is get the Parole Board in Austin, Texas to lift the Blue Warrant filed against James Michael Maddison Jr. on October 5, 2016.James is still sitting in Gillespie County Jail for no reason other than the Parole Department in San Antonio has acted against the recommendations of their own Parole Officers and Parole Hearing Officers and refuse to lift the warrant.
This petition is designed to prove to those who can make a difference (such as State Representatives and Parole Board Officials in Austin), that James Michael Maddison, Jr. has the support of the people:
The Community of Fredericksburg, Texas
The Law Enforcement Community
Customers of JMBuckles.com
His Family and His Friends
The Compassionate People who read this document
Many of you know James, but may not be aware of where he came from, what he has overcome, and what he has accomplished in his life despite his past....
WHO IS JAMES MICHAEL MADDISON, JR.....
SURVIVOR: James was the victim of a very abusive childhood – drugs, alcohol, mental and physical abuse, illegal activities, abandonment, the list goes on! He was the oldest of (5) children and found himself alone on the streets of Miami, Florida at the tender age of 12. He was later arrested in Miami at the age of 22 for armed robbery. His attempted (and successful) escapes eventually led to additional charges and landed him in the Texas Prison System with a 30 year sentence.
TALENTED: James spent 12 years in some very tough prison locations (Darrington - "affectionately" known as "The Rockin' D", for one) and then he was finally transfer to Gatesville, Texas where he earned the favor of a warden who gave him the opportunity to go into the craft shops. It was there in the Hughes Unit that James learned woodworking, leather crafts and Silversmithing. (The skills his business is based on today).
STABILE: After 17 yrs in the prison system, James was released on his 2nd time up for Parole in 1999 (very few have ever achieved freedom after so few attempts). He used the funds earned in the craft shop to purchase a home in Fredericksburg, Texas where he has lived for the past 17 years. Since his release, James has succeeded in living a very hardworking and successful life for over 17 years.
A HERO: He became a high-power lineman in 2003 and was a hardworking hero for over 12 years – which is a very dangerous job requiring travel all over the southern United States to restore power in the aftermath of horrific storms.
FATHER: James fathered three (3) Children – Seth (8), Jamie (10) and Christian (12) – after his release. He loves all of them dearly, and the youngest wants to live with his father permanently as soon as he is allowed to make that decision for himself.
BUSINESSMAN: James is a very successful Silversmith and Leather Craftsman. He converted his garage into a shop, and his sales come from his website ~ www.JMBUCKLES.com ~ and from referrals. Many of his customers are law enforcement, including Sheriff's Deputies, Police Officers, Texas Rangers, State Troopers, Attorneys and other prominent and successful people in Texas and all over the United States.
SELF AWARENESS:James has been working hard to get the help he needs to heal and improve his life - emotionally and socially. He realized that he lacks social skills and struggles with his own "demons". He is getting help for his PTSD (from prison life), severe depression and anti-social behavior. He has been attending counseling for all of these issues and was doing well before his arrest.
LOVING & DEVOTED HUSBAND: Susan is a 51-year old successful business woman and prides herself on intelligence and integrity. She sees the potential in James and stands by him through this because she loves him and he is a loving and devoted husband.
Hopefully, you can agree that after so many years of success – something must have caused this change in James' behavior. I hope to highlight these events for you here....
FEBRUARY 2016 - TRAGEDY STRUCK: James' step-father (who was living with him) died, and he was the only "family" that James had known since before he went to prison. The only person who cared about him and kept in touch with him the entire time he was incarcerated. The one person that James could count on to always be there for him – no matter what!
MEDICATIONS: James had been taking the medication PAXIL for his PTSD (which was helping) but after his father's death, James suffered bouts of severe depression and thoughts of suicide which were becoming more frequent as time passed and our financial situation became more difficult (his father was living with us and assisting with living expenses). James' doctor added 500 mg of DEPAKOTE (a bipolar medication) to try to help with the mood swings. However, this didn't seem to help, so his doctor doubled the dose of DEPAKOTE to 1,000mg per day. James continued to struggle with severe depression.
THE CATALYST: On September 24, 2016, James had a visit from his Aunt Phyliss (whom he had not seen since he was nine years old). Phyliss shared some "not-so-positive" details about James' mother and the circumstances that occurred when she was arrested for drug dealing when James was about 12-years old. Basically, his mother would not allow the kids to be adopted by the Maddison family members - she forced them into the foster system where they were subsequently separated and adopted by outsiders (James being the exception because he ran to the streets). James had always felt that if he could have lived with his Aunt Radonna when his mom was arrested, his life would have been so much different. Once James found out that this could have happened, he became incredibly depressed.
THE CONFRONTATION: On Monday, October 4, 2016 (one week after his Aunt's visit) Susan was taking her autistic son back to his home in Waco, Texas. James stayed home because Lt. Jay Foster, Texas Ranger, was coming by to discuss an order for custom silver grips for his 1911. When James was alone his depression overtook him and he purchased alcohol. The Lieutenant did his best to console James and stayed with him until early evening. After Lt. Foster departed, James attempted suicide but was unsuccessful and decided to call 9-1-1 for help. The officers arrived and reported that James was distraught and he wanted them to shoot him. They tried to handcuff James and take him to get help. James doesn't remember anything that happened that night. But he was charged with assault on a public servant (a 3rd degree felony and a parole violation).
KERRVILLE MENTAL HOSPITAL: The next day, James was a different person. He was very remorseful when he learned what he had done. He was accommodating and compliant. The Magistrate Judge (after reading the incident report) ordered that James be immediately taken to the Crisis Stabilization Unit in Kerrville, Texas. It was there that the doctor determined that the Depakote in such a high dosage was causing severe side effects and that combined with the alcohol would lead to extreme reactions. The doctor weaned James off the Depakote and put him on a new medication (Prazosine) which is designed specifically for PTSD (targeting nightmares and depression). This new medication, in addition to the Paxil, worked wonders.
LIKE A NEW MAN: After James was released from the Kerrville Mental Health Hospital (Crisis Center) on October 10, 2016, until the date of his arrest for the Blue Warrant on November 1, 2016 – James was a new man!! His overall mood was incredibly improved. He was happier and much more fun to be around. His frustration level with tasks in the workshop was minimal and controlled. If he became frustrated – he took a quick break and then returned to work calmer and more determined to succeed. We found a great church and made some wonderful new friends. New orders for the business were increasing, and our outlook was a very positive one. James was adamant about not drinking – he fully understood the impact that alcohol was having on his life, and he had no desire to cause any further detriment to himself – physically, financially or emotionally.
James has fallen into the category of many that have ended up in the criminal justice system when he needs to be in the mental health system. James has been a model inmate and has recently been promoted to trustee. However, Gillespie County Jail is not equipped or staffed in a manner that offers inmates counseling or mental health support other than issuance of medications. Even though, by law, he is required to receive counseling while incarcerated. The mental stress of this situation (emotional, financial, social, etc.) is causing issues and concerns which are solely the result of this unjustified incarceration.
James is suffering and being punished before being proven guilty!!
He is suffering from PTSD and the mental anguish and stress from being held - especially unjustly is not helping one bit!
He has already lost possession of his cars and motorcycle.
His home is on the verge of being foreclosed upon.
Susan is holding onto the Custom Buckle and Leather Business - barely!
James' heart is that of a loving, caring, giving, kind and gentle man. But he is a man who has rarely experienced the same in return. He is a man who wants to be forgiven for his past mistakes, although he learns from them and he wants to have a happy and prosperous future.
With the help and support of his medications, doctors, counselors, loving friends and family – and most importantly – with the incredible strength, faith and love of the Lord (A power that James has only recently discovered but has already begun to embrace), James has finally found acceptance and understanding in his life – not condemnation and judgement.
It is at this critical time in his walk towards a better place - please help by supporting our movement to get James released from jail - back to his home, his wife, his customers, his children and his church. He has come so far from where he has been – please don't cut his journey short.
Thank you for your time, patience, understanding and support!
Respectfully,
Susan Maddison