Official Development Assistance
32
people have signed this petition.
Add your name now!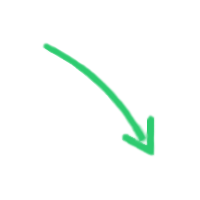 32

people

have signed.

Add your voice!
free bookmarks
signed recently
social bookmarking s...
signed recently
The world\'s richest countries have signed numerous agreements (including UN mandates) which state that they will donate a minimum of 0.7% of GNP to foreign development aid each year, yet not a single country does. In 2004, America, the world\'s richest country, spent some 30 times more on its military, than it did on Official Development Assistance (ODA), and donated a measly $15 billion dollars (less than 0.1% of GNP). $15 billion dollars sounds like a lot of money, and indeed it is, but it is almost entirely going to waste. If governments do not reach the intended targets of ODA, their efforts will be in vain. Money is needed to help the world\'s poorest countries get out of the trap of extreme poverty and onto the ladder of development, simply giving them food is not enough - we need to give them a chance to help themselves and in turn help their children. For the 35 years that the UN has agreed on the level of foreign aid to be donated by the world\'s richest countries, the US refused to accept that this included them. In recent years, despite signing numerous documents (including Agenda 21 at the Rio Summit on Sustainable Development in 1992, the Monterrey Consensus in 2002 and the World Summit on Sustainable Development Plan of Implementation in 2002) which all state that signatories will do their utmost in their efforts to donate 0.7%, they still fall far short. One of the most distressing problems is that the average American citizen believes that the US is currently donating around 20% of GNP to foreign aid, and therefore doesn\'t think that the country needs to do more. However, if the world is going to meet the internationally recognised Millennium Development Goals by 2015, we need to start acting fast, as we are already falling short of expectations. Of the estimated 1.1 billion people living in extreme poverty, it would take roughly $125 billion (according to World Bank estimates) to raise their income to the basic needs level, or only 0.6% of the rich world\'s staggering $20 trillion yearly earnings. The fact that every person on earth could be brought out of extreme poverty, if the world\'s richest countries actually met their promises made for the last 35 years, is a truly remarkable phenomenon. I urge everyone to read and sign this petition, which will be sent to the American and British governments to help make them realise that people will not stand by while tens of thousands of people die EVERY DAY from hunger and preventable diseases. We are all citizens of this world, we are all human. Those with the most have more than an ability to help others - they have an obligation. With great power comes great responsibility - it\'s time we started using that power responsibly.
Sponsor
This petition was started by Fergus Macdonald, after reading Jeffrey D. Sach\'s book \'The End of Poverty\'. http://www.fergus-macdonald.com
Links
http://www.un.org/english/ http://www.un.org/esa/ http://www.un.org/esa/ffd/ http://www.un.org/esa/sustdev/documents/agenda21/index.htm http://www.un.org/events/wssd/ http://www.worldsummit2002.org/ http://www.un.org/millenniumgoals/ http://www.dfid.gov.uk/mdg/ http://en.wikipedia.org/wiki/Millennium_Development_Goals http://ddp-ext.worldbank.org/ext/GMIS/home.dositeId=2 http://www.earthinstitute.columbia.edu/endofpoverty/