Joji's Bizarre Adventure: Cancer Is Incurable
108
people have signed this petition.
Add your name now!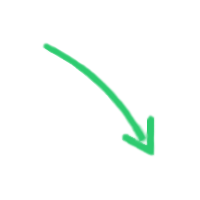 108

people

have signed.

Add your voice!
Maxine K.
signed just now
Adam B.
signed just now
Yo my homies! what it do? Good? No? Well, that's alright and all, you keep holding unto your depression like that. It doesn't matter, for right now, I have a proposal for you all. It's an offer you can't turn down. Want to know what it is? You really do, don't you? Well then I won't hold out on you, homie. Here it is: Sign this petition for Madhouse to create a TvFilthyFrank anime!
"TvFilthyFrank" is a show on youtube created by content creator, rapper and songwriter George "Joji" Miller. It can be found on a youtube channel of the same name, though it was previously featured on the youtube channel "Dizastamusic". This petition is a way for me to prove to Madhouse studios in japan that creating a TvFilthyFrank anime would be well worth their time and resources.
There are mainly two reasons for why I would like TvFilthyFrank to be turned into an anime. The first reason is the extreme irony of such an anti-weeaboo character like Filthy Frank and the rest of the TvFilthyFrank universe becoming actual anime characters. The second reason is that the TvFilthyFrank webshow is filled with characters, situations and concepts that would be perfect for an anime series. Whenever I think of TvFilthyFrank I always describe it as a less action-packed, more comedy focused version of Jojo's Bizarre Adventure. To me, much of the same style of strange and creative humor is found in Filthy Frank's universe, albeit a bit more offensive at times.
Another reason is the amount of hidden lore about the TvFilthyFrank universe. If you go to the Filthy Frank wiki you can find what is practically an encyclopedia's worth of history and mythology within Frank's world.
If Madhouse created this anime it would be a dream come true. I am sure that everyone of Filthy Frank's fans would watch it, even those who don't enjoy anime. Unfortunately, even with this petition, it is very unlikely that anything short of a kickstarter would catch the interest of Madhouse. Additionally, whenever this petition is done, we will need to ask George Miller personally for permission to use his characters and universe. Still, remember to pray to the Dark Lord Chin-Chin everyday for the anime's release. And most likely longer than that, if you want to live.
Ore wa ochinchin ga daisuki nandayo!