Say "No" to Fielding Commencement Speaker Bernard Tyson
37
people have signed this petition.
Add your name now!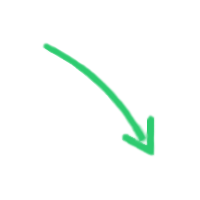 37

people

have signed.

Add your voice!
Maxine K.
signed just now
Adam B.
signed just now
Dear Dean Brookmeyer:
We, as students of the UCLA Fielding School of Public Health, take issue with this year's commencement speaker. We believe that Bernard Tyson's actions as CEO of Kaiser Permanente are in opposition to the goals and values of the school, and thus he is not fit to be celebrated at commencement. The undersigned students support Kaiser's workers and patients and would like to bring to your awareness how they have been hurt by Kaiser.
Kaiser Permanente, a non-profit health provider, is making record profits and paying its executives enormous salaries. In 2017-2018 Kaiser made its highest ever profit of $6.3 billion, and it made $3.2 billion in just the first three months of this year. In 2017, Bernard Tyson was given a 60% raise, increasing his salary to $16 million. There are 35 other executives also making over a million dollars a year.
However, Kaiser patients are not benefitting from this increase in revenue. While a third of Californians receive Medi-Cal, only 8% of Kaiser patients are Medi-Cal patients. Kaiser is also seeking a 9.2% increase in costs to patients. This means that lower income individuals and families are being turned away by "one of America's leading health care providers," which claims in its mission statement to offer affordable services.
Kaiser workers are also being hurt despite increased profits. Kaiser is threatening to outsource hundreds of jobs to independent contracting companies, which will result in many well-paying jobs being lost. Demands have been made for workers to waive their constitutional rights to criticize Kaiser publicly and engage in political action. The National Labor Relations Board is also taking Kaiser to trial for refusing to bargain with the Coalition of Kaiser Permanente Unions.
The Fielding School states a mission for service, with strategic goals to, "Eliminate health disparities and promote health equity" and "Engage the expertise of individuals and organizations to create an environment that is conducive to health." The CEO of Kaiser should not be displayed as an inspiration for students when the actions of his health system are so clearly in opposition to the school's values of service and health equity. The healthcare industry should be striving to increase access to care for all, not just those who can afford it. Job security and fair pay and benefits are crucial to worker health and wellbeing and should certainly be supported by an employer who claims to be concerned with such things. It is unacceptable for profits to be rising and the CEO's salary to be astronomically increasing when these needs are not met, especially at a non-profit institution.
While Kaiser Permanente may claim to be committed to affordable healthcare for all, quality patient care, and strong jobs, their actions show otherwise. We, as students, ask that you consider what kind of message you are trying to send to future leaders in healthcare, and whether or not Bernard Tyson is working toward a healthy and equitable future. We ask that you use your position as dean to advocate for the needs of Kaiser patients and workers, and do not let these injustices go unaddressed.
[By signing this petition, I agree that my name may be used for public purposes, including but not limited to paid newspaper advertisements.]