New DLC gun suggestions for Battlefield 4 (PS3/4, Xbox 360/One & PC)
40
people have signed this petition.
Add your name now!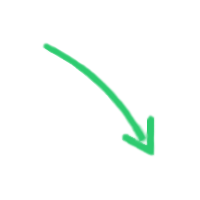 40

people

have signed.

Add your voice!
Maxine K.
signed just now
Adam B.
signed just now
The aim of this petition is to gauge the interest in including the following 5 guns in a free DLC for Battlefield 4. So if you would like to the guns described here in BF4 sign this petiton! I will then forward this to DICE directly once it achieves its signature goal.
All the following weapons would come free and would be included in a single DLC package. Each weapon would have an appropriate and original mastery dog-tag and one or two trophies/achievements per weapon, which will be suggested here. The weapons listed here are designed to be fun to and rewarding to use, interesting to look at while still being effecting on in the Battlefield environment. Each will offer their own unique challenges when getting to know them as each is a very individual weapon.
Underneath I will included suggested weapon stats to give you an idea of how these guns might function in game.
The weapons would be;
Colt Single Action Army 'peacemaker' revolver. (Type - Sidearm)
The first of two guns from the "Old West". A true legend and when held at the hip it can be fired fast by "panning" the hammer (pressing the fire button rapidly) or the player can aim down the sights for more accurate shooting. Chambered in .45 Long Colt it does more damage than the .45 ACP (M1911A1) cartridges but the trade off is slightly reduced range and a much longer reload time.
Base stats-
Damage max: 40
Effective range: up to 40m
Muzzle velocity: 270 m/s
Capacity: 6
Action: Single - cock and fire / panning from the hip for rapid fire.
RPM: Single shot - aiming down sights: 80. Panning: 135
**Achieving 200 kills with the Peacemaker will unlock the unique "Gun Slinger" dog tag**
Winchester Model 1873 (Type - Carbine)
The second of the Old West guns is this under-lever rifle chambered in .357 magnum to bring it up to date. This gun offers great under-lever "load on Sunday fire all week" action for that authentic John Wayne feel. Offering good stopping power at medium ranges.
Base stats-
Max damage: 45
Effective range: up to 120m
Muzzle velocity: 470m/s
Capacity: 11
Action: Single – under-lever.
RPM: 150
**Equipping the Peacemaker and '73 as your side and main arm and achieving 2 kills in a match with each weapon will grant the trophy/achievement "My mistake, 4 coffins" (a reference to the Clint Eastwood film 'A Fist Full of Dollars').**
**Achieving 200 kills with the Winchester '73 will unlock the unique "Load on Sunday fire all week" dog tag"
**Achieving mastery of both the Peacemaker and '73 guns will unlock the unique "Dead Eye" dog tag.**
Bren gun Mk2 light machine gun (Type - LMG)
The first of two guns from the Second World War. The Bren was used right up until 2006 in some places, this one will be based on the Mark2, chambered in .303 British. Offering exceptional accuracy (while prone) with the trade off a smaller magazine capacity and slower rate of fire than other LMGs. The Bren, in the right hands, is a deadly gun for the true LMG specialist. Bipod as standard.
Base stats-
Max damage: 35
Effective Range: up to 200m
Muzzle velocity: 350m/s
Capacity: 40
Action: Fully auto / semi auto.
RPM: 550
**Achieving 200 kills with the Bren gun will unlock the British Commandos Dagger dog tag on account of the Royal Marine Commandos being issued more Brens than other infantry platoons in WW2**


M1 Garand rifle (Type - DMR)
The second of the WW2 guns sees a return of a popular US favourite. Chambered in .30-06 this gun offers a more DMR style of weapon with good range and stopping power, the trade off being lower rate of fire and the smaller 8rd capacity but you can also swap out your knife for a fixed bayonet with this gun to punish people who get close.
Base stats-
Max damage: 43
Effective range: up to 250m
Muzzle velocity: 620m/s
Capacity: 8
Action: semi auto
RPM: 190

**Achieving 200 kills with the M1 will unlock the "Screaming Eagle" dog tag in honor of the 101st Airborne who lead the way on D-Day in WW2 with this very gun**
Martini Henry .577 service rifle (Type - Sniper rifle)
Going into service from 1871 with the UK, Ottoman Empire and Romanian armies, this rifle is a real dog of war. Couple exceptional stopping power thanks to the massive .577 (14.65mm) cartridge and exceptional range make this gun a super addition to the sniper class. The down side is the single cartridge action that requires reloading after each shot and gives it a very slow RPM. But this is a one hit one kill kinda gun, so you should only need one bullet to get the job done. Comes standard with optional 6 and 8x fixed zoom scopes.
Base stats-
Maximum damage: 100
Effective range: up to 750m
Muzzle velocity: 650m/s
Capacity: 1
Action: Single shot, under-lever.
RPM: 20
**Achieving 200 kills with the Martini Henry will unlock the unique "Rorke's Drift" dog tag that pays homage to 150 men of the Royal Engineers who held back more than 3000 Zulu warriors at the Battle of Rorke's Drift in 1879 using the Martini Henry rifle**