Make it illegal for animal rescues to withold information from supporters
62
people have signed this petition.
Add your name now!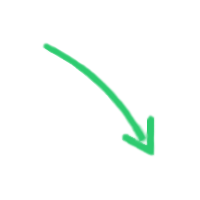 62

people

have signed.

Add your voice!
Maxine K.
signed just now
Adam B.
signed just now
I am setting up this petition because of a personal experience I had with a rescue. I want rescues to have to legally inform supporters/donators and the people who bring an animal into their care about the animals. This information would include when/where the animal was found, medical care recieved and the forever home they recieve. I have done investigating into this and found many people with the same thoughts. I will explain why I think this is necessary, my experience:
On the 28th of June 2015 I found a small black female collie which was heavily pregnant and had a huge burn scar going down her back. She was nesting in a ditch and after asking around the neighbourhood, I found she was homeless. Because I had many of my own animals I could not take her in, I thought the best place for her would be a rescue. The rescue came to pick her up and told me they would keep me updated on everything as I told them I like to keep an eye on the animals I rescue. The updates were recieved until the 21st of July 2015 when the dog had 9 beautiful and healthy pups which was shown on video. There was no more heard on her after that.
After constant asking and begging the rescue, not only from me but from others who were worried about this beautiful dog and her pups, we were ignored. Not only were we ignored but we were also banned from the rescues page if we asked too much. I had to do my own investigating to find Chloe (this is what the rescue called her). I set up a Facebook page to see if it would intice the rescue to answer us (where is Chloe the dog). Some people came forward to help me. I found out chloes pups had died, that she was either spayed after the pups death (which would be wrong because you must wait 6-8 weeks after weaning) or had a C-section. She was then shipped to another country to another rescue. The rescue still refuses to answer any questions on chloe, questions like:
Why did the updates stop?
Why was all evidence of chloe deleted from the rescues page?
How/where/when did the pups die?
Did chloe have a natural birth or C-section?
When was she spayed?
Why was chloe sent to another rescue in another country when people here were dying to adopt her?
Did she have her passport/vaccinations needed to travel?
Was she fit for travel after 3weeks and 3days of going through such traumatic experiences?
These questions have been asked and ignored. Why? Every rescue I have dealt with in the past gave me all the information I wanted, this one however is acting very suspicious. It was also brought to my attention that chloe was not the only animal to vanish from this rescue. So I ask you please to sign this if you believe animal rescues should legally have to tell you about an animal in their care. And if you don't think this, you have to ask yourself, what am I funding?
Thank you.