We Demand that Charlie Hallowell Divests!
42
people have signed this petition.
Add your name now!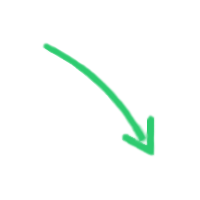 42

people

have signed.

Add your voice!
Maxine K.
signed just now
Adam B.
signed just now
We the workers of Penrose, Pizzaiolo and Boot & Shoe restaurants stand in solidarity with our fellow workers and workers everywhere who have experienced sexual harassment, power abuse, racial injustice, gender injustice, human rights violations, and the continued marginalization of Spanish speakers.
Dear Charlie Hallowell,
In light of the recent revelations of your abuse of your employees, we do not see a future in which you return to these restaurants. We cannot allow you to perpetuate abuse. We cannot continue to work for you and maintain our dignity. We cannot maintain our livelihoods on an income that diminishes as our community of guests stays away from your restaurants. We demand that you divest from the company. We ask for the cooperation of Richard Weinstein and any other investors in this process.
Furthermore, in order to rehabilitate from the damages that have resulted from your actions and in order for us to grow into a better culture, we demand that the company does the following:
Pay for therapy for all current and former employees impacted by these events - even those without company health insurance - for one year.
Release current financial statements of all three restaurants to current employees by February 1st, 2018. This includes income statement, balance sheet, statement of cash flows, and statement of changes in equity as well as full information regarding ownership and shares.
A written guarantee of continued health insurance coverage for 18 months at the same monthly premium for employees who have quit or will quit due to recent events.
A written guarantee of six months' of severance pay for employees who quit and have been with the company for more than three years.
Hire a career coach to assist with coaching, resume, and cover letter editing for employees who have left or will leave the company under the duress caused by the revelations of Charlie's abuse. Career coach's start date will be February 1, 2018 and will be retained by the company for two months or until every employee has had an opportunity to work with the career coach.
Pay for one semester's worth of tuition for employees who are switching careers or whose financial ability to pay for school is threatened in light of these events.
Release the Human Resources report and recommendation of action conducted by Maureen Bogue to those currently and previously employed by the company at the same time they are released to Allison Surowitz, Charlie Hallowell, or any other individual.
Add an additional thirty hours of paid sick leave to all employees annual allowance of sick days for the term beginning January 1st, 2018 and ending December 31st, 2018.
Contract Sarah Roberts, a trained Spanish interpreter and current Boot & Shoe employee, as a professional English/Spanish translator for all formal and informal written notes for future as well as previous translation work done for the company. If she denies the offer then an alternative translator may be hired.
Contract a consulting firm to assist the workers in finding and transitioning the company to an alternative business model when Charlie divests.
Compensate all workers for worker meetings and work done in committees to help reform the culture in the company at $16/hr for each employee who attends meetings henceforth.
We expect a response directly from you, not Allison Surowitz, Larry Kamer, or any other individual by Saturday, January 27th, 2018 at PT 5pm regarding these demands.
To our patrons, allies, and loved ones,
We ask our community to stand with us and to support us through this difficult
time with your patronage, your voice, and by sharing this letter.
We understand that removing a single individual is not enough to change the culture of a workplace. Therefore we are committed to creating a safer, more unified, compassionate, fair and democratic business for ourselves and our communities. If Charlie Hallowell meets our demands, we will be able to continue conversations, work in committees to reform our culture, and do what is best for our well-being.
We appreciate your support.
Workers of Penrose, Pizzaiolo, and Boot & Shoe restaurants
((((Please sign your name and add your pronouns, position and restaurant in the comments section)))