Local News Harassment Of Ben Cousins Must Stop!
318
people have signed this petition.
Add your name now!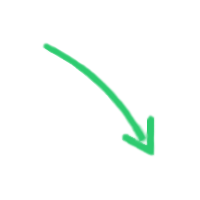 318

people

have signed.

Add your voice!
Maxine K.
signed just now
Adam B.
signed just now
https://en.wikipedia.org/wiki/Ben_Cousins
In 2002 Ben's father made this plea:
"I am making this statement today not on behalf of Ben, but as a father on behalf of his son... Ben's problem relates to substance abuse, and he faces a great challenge... We acknowledge the public scrutiny that comes with the opportunities and privileges that Ben has had, but I ask now with the issues that Ben faces, that my son is given the privacy and the opportunity that he needs to deal with this problem..."
Local TV news stations aggressively rejected the family's wish from day one.
Amphetamine is a drug emblematic to anger and paranoia. Is it not reasonable to think an addict, chased by mass media, would have his symptoms and dependency exacerbated?
Media knows their Scrutiny is a weapon, and Ben's now a fragile private citizen, not to mention homeless, so what the hell are they doing? It's primetime sadism.
Most addicts with strong family support and resources like him, find a way out of addiction. Thousands of others who are ignored by Media kick their habit, but Ben still spirals down after so long. Is it a stretch to think Media is complicit?
When "news" broadcasters get in Ben's face every time he goes to court, walks down the street and seeks shelter for the night, it makes getting high the path of least resistance and his only solace. I've seen a lot of hateful comments since doing this petition, so I have no doubt Ben cops this from the public too. Hate, schooled by barbarous Private media companies.
Do you need to hear his entire Rap sheet EVERY TIME he's on the news? Recently, a reporter asked the State Premier for comment. That's just pernicious humiliation from the highest office to the lowest. This lack of Mindfulness is a violence unto itself.

Maybe Channels 7,9 and 10 rationalize it as a "cautionary tale for the greater good." I don't know, but that's not their job and it's past time they respected a father's wish.
We'd all love to see Cousin's become a Redemption story, and it will be up to him to do so, but it won't happen until TV media abandons the "Fallen Hero" schtick that drones in our ears like a brutal mantra.
** For the those who withhold sympathy for Ben because "addiction is a choice," please read this information and apply it with context to a Media that's turned most people against him because they've lost patience with his repeated offenses.

Pretend you're a homeless addict with an entire Society familiar with your name and face, on your back, then tell me how weak he is.