NYC Council Probe into Antisemitism at CUNY: Demand that CUNY Adopt the IHRA Definition of Antisemitism
963
signers.
Add your name now!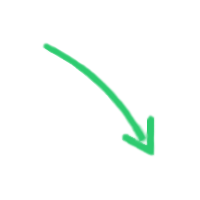 963

signers.

Almost there!

Add your voice!
Maxine K.
signed just now
Adam B.
signed just now
On Friday, May 13, in only the most recent outrageous eruption of enabled/tolerated antisemitism at the City University of New York (CUNY), renowned Jew-hater Nerdeen Kiswani was honored by the university with delivering its Law School's commencement address.
Weeks earlier, in April 2022, CUNY faculty union leaders marched alongside Kiswani in demanding that their own Zionist faculty colleagues be ousted from CUNY, promoting a #ZionismOutofCUNY rally outside of the CUNY graduate center.

Kiswani is the founder and director of Within Our Lifetime, a group that demands the complete destruction of Israel and that has been banned from Instagram for violence-inciting hate speech.

Kiswani was named "Antisemite of the Year" by non-profit antisemitism tracker, Stop Antisemitism.org. In September 2020, Kiswani ignited a cigarette lighter and held it within inches of a man wearing a sweatshirt with an Israel Defense Forces logo on a subway, threatening: "I'm gonna set it on fire... I'm serious." In July 2021, Kiswani virulently called for the death of Zionists. Kiswani advocates for Intifada and expressed solidarity with a USC graduate student who Tweeted her desire to "kill every mother*king Zionist."

Days after Kiswani's commencement address, it was revealed that CUNY Law School had formally endorsed the antisemitic Boycott, Divestment, and Sanctions movement. In other words, Zionist Jews and Israelis would no longer be welcome to work at, with, or to attend CUNY School of Law.

All of this follows a stunning February 2021 Equal Employment Opportunity Commission (EEOC) final determination that, at CUNY's Kingsborough Community College, Observant and Zionist Jews were pervasively discriminated against, banned from faculty groups, harassed, and retaliated against on its campus.

In June 2021, these CUNY faculty members and the PSC-CUNY faculty union as a whole, trafficked in classic antisemitic tropes, while endorsing a resolution that called for BDS in direct violation of New York State Law and condemned only civilian Palestinian lives lost while purposefully refusing to condemn the loss of Jewish civilian lives. The resolution falsely and vilely accused Israel of being a "settler colonial" state and of engaging in "apartheid."

CUNY has become an unsafe place for Zionist Jews, Observant Jews, Outward Jews, and for other Jewish people. More than 10 legal actions, including several under Title VI and Title VII of the Civil Rights Act, have been filed by Jewish students and faculty against CUNY over the past few years. Countless internal complaints have been filed.

Students And Faculty for Equality at CUNY (S.A.F.E. CUNY) is a non-partisan group that advocates for systemically discriminated and excluded Zionist, Observant, Outward, and other Jews and for all protected classes and those historically underrepresented at CUNY.

S.A.F.E. CUNY calls for CUNY and the PSC-CUNY faculty union to adopt the widely-accepted International Holocaust Remembrance Alliance (IHRA) Definition of Antisemitism. The IHRA definition of antisemitism reflects the lived experience of Jewish students, faculty, staff, and others at CUNY and its adoption by the university is the most effective way to address antisemitism at the university and within the PSC-CUNY faculty union.

865 entities have adopted the IHRA definition of antisemitism. The IHRA definition has been adopted or endorsed by 37 nations, the U.S. State department, over half of U.S. states, over 50 Jewish organizations in the U.S. and it is the accepted definition of antisemitism for the vast majority of Jewish organizations and scholars. The movement is growing. In 2021 alone, 200 entities adopted or endorsed the definition.

Please sign this petition to demand an end to antisemitism at CUNY and that the university adopt the IHRA definition of antisemitism.